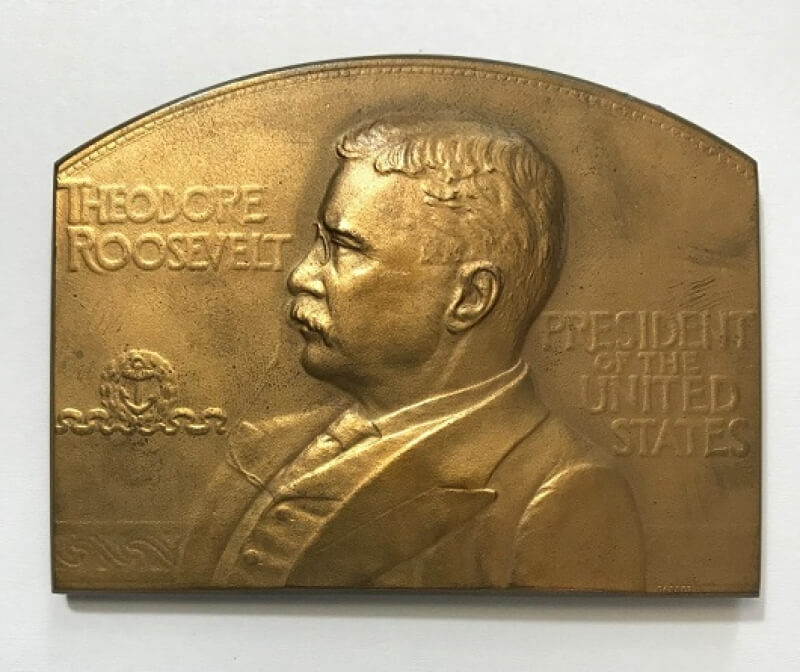 The Great White Fleet Medal
The "Great White Fleet" Medal commemorates the goodwill voyage around the world made by 28 U.S. warship. This medal was produced in the U.S. Mint in Philadelphia in 1907.
The obverse designed by Charles E. Barber on this plaque-shaped bronze medal show the bust of the President Theodore Roosevelt with the inscription THEODORE/ROOSEVELT PRESIDENT/OF THE/ UNITED/STATES.
The reverse was designed by William T. Morgan. Columbia is depicted, waving farewell to the ship as a cherub holds a flag. Columbia's right hand supports an atlas.
Although it was described as a goodwill trip, it actually underscored America's naval strength and served as a warning to Japan, with whom the U.S. was experiencing tense relations. Because of the ship impressive color scheme, the flotilla was known as "The Great White Fleet", but Roosevelt called the ships "heralds of peace" (1)
Reference:
1.- LaMarre, T.S. Medals for a Rough Rider. The Numismatist. March, 1988, p.435