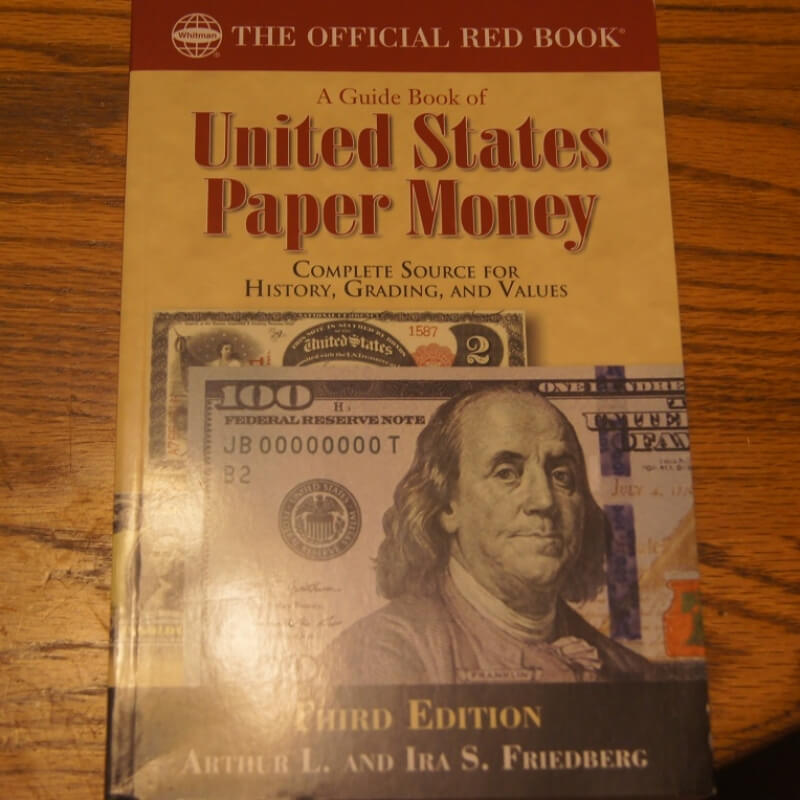 A Guide Book of United States Paper Money Book Review
When I say Red Book, you probably think of "A Guide Book of United States Coins".
But this is a special Red Book for paper money of the United States. I have never been a big fan of paper money, but for those who are this is a very useful reference to find out how much your currency is worth. Arthur L. and Ira S. Friedberg are two very well known people in numismatics and they even have their own auction house! These guys know what they are talking about when it comes to paper money and with this book in your hands, you will too!