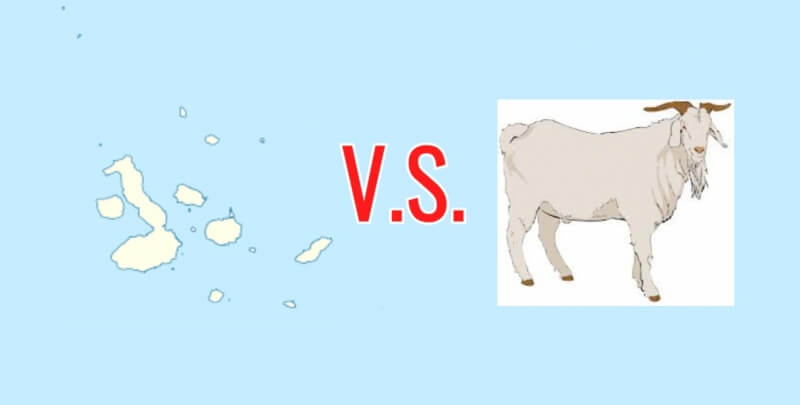 Money For An Island That Once Fought A War Against Goats
Money For An Island That Once Fought A War Against Goats

The Galapagos Islands are a group of islands over 560 miles away from South America and they fought one of the most interesting wars in the history of mankind, against goats.
Thanks to the "war" Galapagos Giant Tortoises were saved from extinction and had they not been saved, then the Galapagos Islands wouldn't have a 5 dollar coin in honor of them. But don't forget that the Galapagos Giant Tortoises weren't the only animal species in danger, in fact all of them were in danger because of the lack of the vegetation. No vegetation, no animals. So almost all of the Galapagos Islands coinage would be different without this "war" on goats. I found a set of the coins from 2008 that are selling for $60 plus $5 shipping, so the coins are not the cheapest but they are still a great set to have if you are interested in world coins and this "goat war" history that is behind them. You can buy the set on Ebay here:
https://www.ebay.com/itm/Islas-Galapagos-Set-of-8-Pieces-Coins-2008-AU-UNC/400489529079?hash=item5d3f093ef7:g:0UAAAOxydkZRlJ2G
So here's how the war went down:
It all started when the Spanish brought some goats over to the island for food. In 1959 some fishermen lost 3 goats on one island and 14 years later it was estimated that these 3 goats had became 30,000, and by 1990 the goat population hit 250,000 and they were eating everything they could get their hooves on. The population of the Giant Galapagos Tortoise was down from 250,000 to just 3,000 and they were facing extinction. So the Galapagos Islands declared war on these goats that ran rampant. Within a year of the "war" they had eliminated 90% of the goats, but remember how just 3 turned into 30,000 in just 14 years? People realized they had to take them out for good. But the goats went underground to hide from helicopters shooting at them, making the job even harder. But they decided on a plan in which they would capture a goat and track it and when it went back to its friends they were eradicated. In 2006 goats were finally gone from the island and the population of the Giant Galapagos Tortoise was back up to over 19,000 so the goal was achieved.
So thanks for reading and I hope you guys have a great Labor Day! This is TheCoinStudent, signing out.