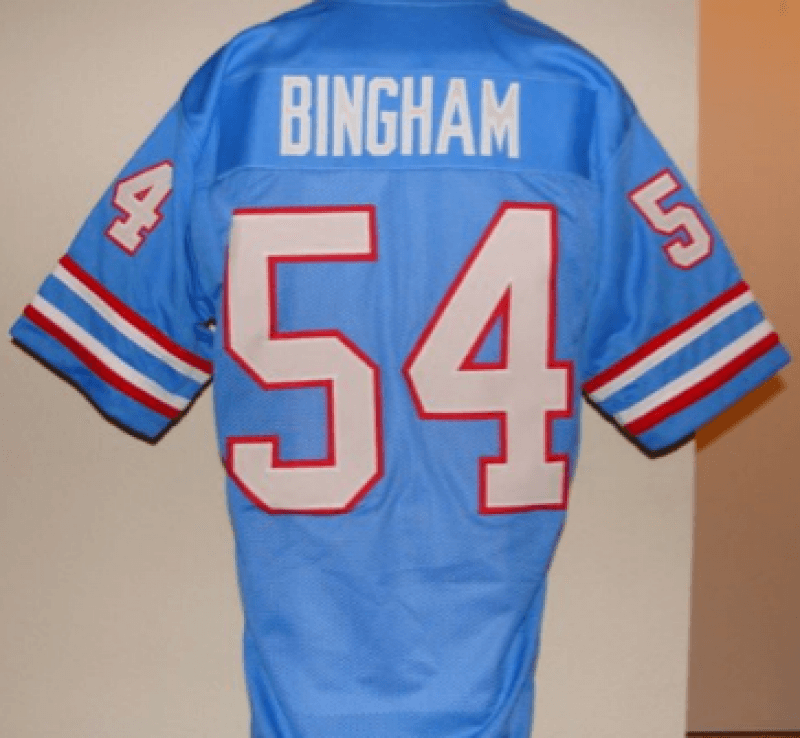 NFL Coin Collector Gregg Bingham
Introduction:
With the NFL season kicking off this weekend, I would like to highlight one NFL player that was an avid coin collector, Gregg Bingham.
Early Life and Football Career:
Gregg Bingham was born on March 13th, 1951 in Evanston, Illinois just 12 miles north from the city of Chicago. Bingham played tight end at Gordon Tech High School, (now known as DePaul College Prep) but soon changed to a defensive lineman later because the position fit him more. Bingham unlike most people at the school, started on varsity his freshman year. Bingham was a brilliant student and was offered scholarships by many Ivy League schools, such as Harvard, Princeton, Yale, Dartmouth and others. But the reason Bingham chose Purdue over all these Ivy League schools was that when he visited the campus he asked a woman at the front counter where the Coke machine was. The woman started to explain but then showed the machine to him. He was impressed that this woman took her time to show him this Coke machine, and she did not even know that he had received a scholarship offer for football from the university! So Bingham chose Purdue and never looked back from that choice. As a bonus though, Purdue's football program ranked first in the nation when he got there. He played on the defensive line for most of his college time playing, but his coach Bob DeMoss pointed out that Bingham was not big enough to play on the defensive line in the pros so he switched Bingham to linebacker. It took Bingham some time to adjust to the position, but the change worked out for the better. With the 79th pick in the 1973 NFL Draft, the Houston Oilers selected Gregg Bingham. Unlike when he was recruited by the then-#1 Purdue Boilermakers, the Houston Oilers were the worst team in the NFL in 1972 with a record of 1-13. Bingham had an impressive career totaling up 21 interceptions and five sacks.
Collecting Career:
Bingham after he retired pursued "the hobby of kings" he pieced together one of the finest commemorative half dollar sets ever to be owned. Out of the collection of 52 coins, 31 received the NGC star designation for excellent eye appeal. 13 coins are graded at MS-68 and his 1937 Antietam half dollar graded at an MS-69! Bingham's overall goal in the hobby was to get the most beautiful coins. And he definitely seemed to have reached that goal, see for yourself! Click the link!~ https://www.ngccoin.com/gallery/enews/
Cover Picture From:
https://lonestarthrowbacks.com/products/54-gregg-bingham-houston-oilers-nfl-lb-blue-throwback-jersey