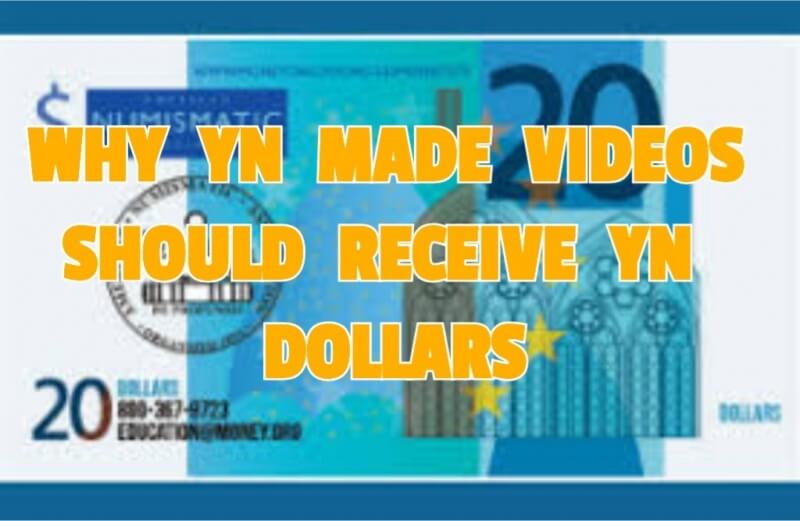 Why YN Dollars Should Be Rewarded To YN's Who Make Videos
I have noted the hard work of a few YN's as they made informative, high quality numismatic videos for the ANA blog and for the world to see. I thought I could make an article to help them receive YN dollars for their hard work. So here is my idea for the YN videos being worthy of YN dollars, enjoy!

So I was wondering what the guidelines for an educational numismatic video would be to earn YN dollars. I was thinking that the ANA's YN program could institute a minimal length requirement of a video to 5 or 10 minutes, depending on their preferences. Also, I thought they could review the quality of the videos on a case by case basis so that no low-quality videos are being put out there just to earn YN dollars. As for the amount of YN dollars earned for the educational numismatic videos, I would draw a comparison to the video being like a "numismatic talk to the world" accessible on Money.org and YouTube. That would lead me to suggest a 50 YN dollar amount for each video for reasons below. I have seen some other YN's coin YouTube channels and the numbers were great. Some had hundreds of views and subscribers, but one in particular had over a thousand and on one video had over 14 thousand views! That would be a lot of exposure to the ANA and Money.org as well. Compare hundreds to even thousands of people watching these educational numismatic videos to the small number of active people on the Money.org blog. With that said the ANA should require a ANA promo at the beginning of each video so that you guys are getting that media exposure I'm talking about to hundreds and even thousands of people each video. With extra media exposure from these videos, the 50 YN dollar incentive should be enough to get YN's working hard to make educational, quality, numismatic-related videos for the numismatic community to enjoy.
In short:
-5 or 10 minute videos minimum length
-Quality and YN dollars handed out determined on case by case basis.
-Must have an ANA promo in the video
-Media exposure is key
-50 YN dollars per video
I hope this will help the ANA out in some way, shape or form in making only educational, quality, numismatic-related videos worthy of YN dollars. I appreciate all the ANA and its members do to help out the YN community learn their way through the numismatic world.
So YN's, what do you think about making YN videos available to receive YN dollars? Would more YN's make videos if they could receive YN dollars? Non-YN's what are your thoughts? Comment below!