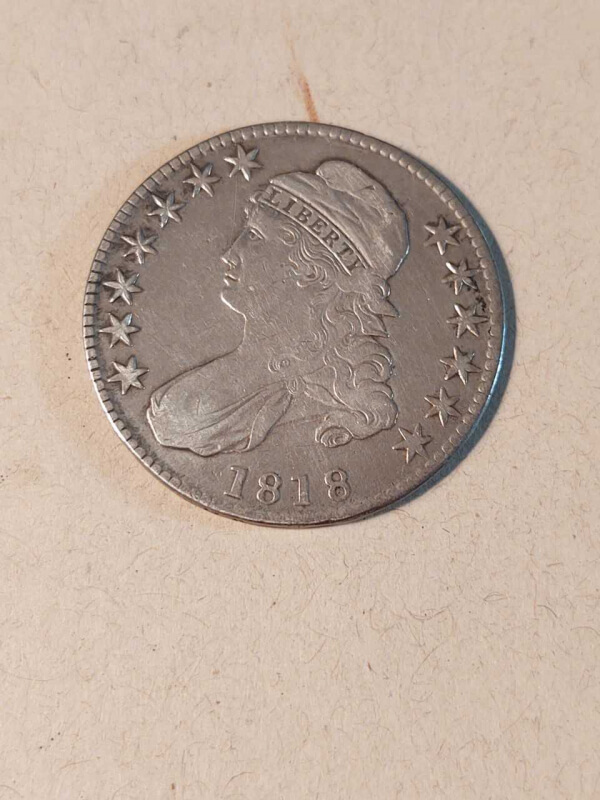 Auction Action: Four Capped Bust Half Dollars
I just got these four Capped Bust Half dollars in the mail from my auction win on Sunday night.á Designed by John Reich the coin is composed of .8924 silver and .1076 copper, weighs 13.48 grams and its diameter is approximately 32.5 mm due to these coins being struck in an open collar. The edge of these four coins are smooth and reads Fifty Cents or Half A Dollar with a star between Dollar and Fifty 1814-1831. From 1832- 1836 there were vertical lines between these words. The lettered edge varieties were struck from 1807 to 1836. The remainder of designs minted featured a reeded edge. There is a reeded edge variety of the 1836 of the half dollar which commands premium prices.

These are the first Capped Bust Half Dollars to enter my collection. I have a capped bust quarter and want to put together a set of the Capped Bust Half Dime, Dime, Quarter, and Half Dollar. No dollars of this design were struck.