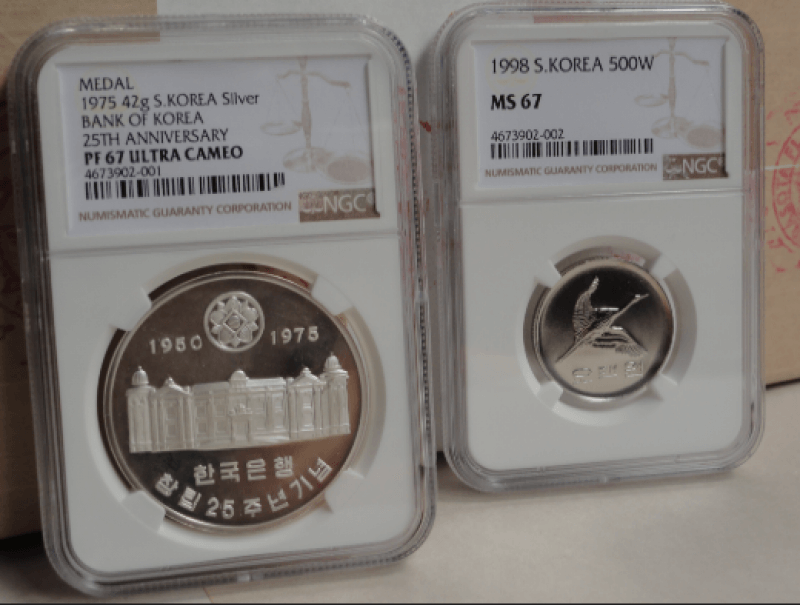 NCS Conservation of South Korean Pieces
Here's another video of me unboxing a World Coin submission to NGC.
This time, these pieces have had NCS Conservation...
South Korean 1998 500-Won coin: Only 8,000 pieces minted. The lowest mintage coin made as a business strike for South Korea.
South Korean 1975 Bank of Korea Medal: The very first silver proof piece ever made in South Korea.
https://www.youtube.com/watch?v=1dXfdacaj_g