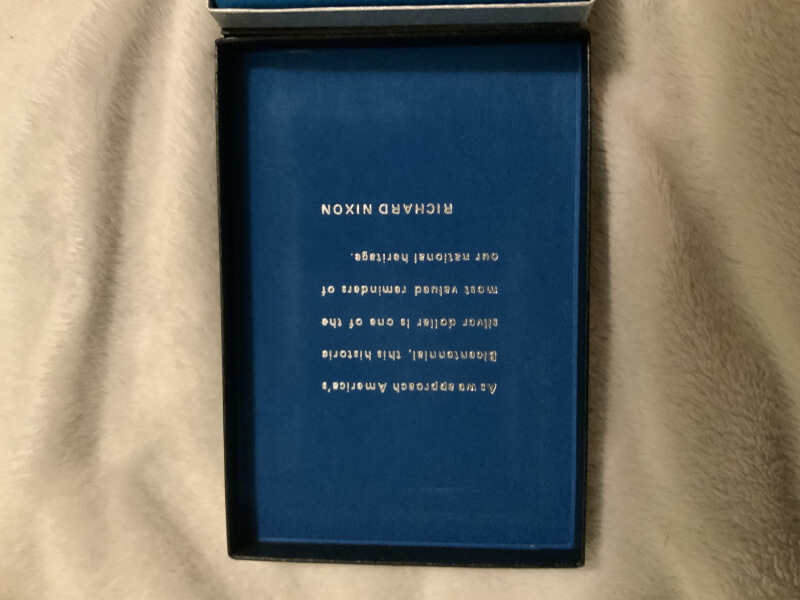 Another! Carson City Morgan Dollar.
I got another Carson City 1882 Silver Dollar! This one I got from my grandparents who are visiting right now. They got it from my great grandfather who had it in his collection. I put a picture of the paper inside and the quote from former U.S. President Richard Nixon. By the way the other one is not a closed CC which was a bummer. Anyway this one is uncirculated unlike the other so it's in better condition. Just wanted to show you all this beauty.
Thank you for reading my blog and have an amazing rest of your day!
CheerioCoins