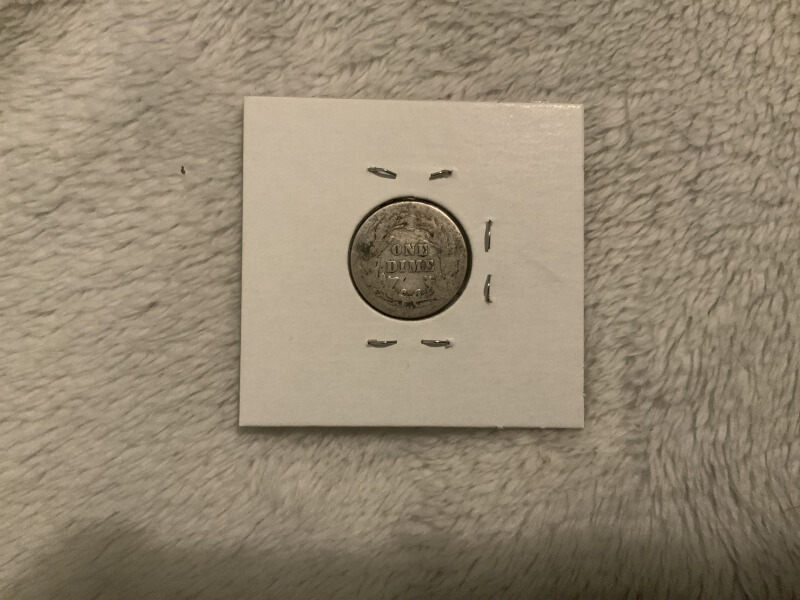 Barber Dime and Coin Roll Fillers!
Welcome back to my blog. I haven't posted a blog in a while so I decided to post one today! 

The first thing I will talk about is this 1908-O Barber Dime. I got this coin at my coin club. Every coin club there is always a raffle and you get a ticket just for coming. You have probably seen a few other coins I have gotten this way but this is the best one yet! As I said I got it from the raffle at my coin club I attend the first and third Saturday of each month. This one I got on January 8. Surprisingly there were a good amount of people there considering the FUN (Florida United Numismatists) Coin Show was going on. I think it's the third largest coin show is America. I really like this coin because it is 90% silver (and 10% copper). Also it is my first Barber Dime and I might put it in my 20th Century Type Set Folder soon.
The second item I got a little while ago was these coin roll fillers. It can be difficult to get coins in rolls sometimes me these really help. If you don't already have these and you are a coin roll searcher, I would highly recommend these. You just put the coin in the top and shake it a little and it will fill it's self. You can probably just get them off of Amazon or something. else.
Anyway thanks for reading my blog and have a great day!
CheerioCoins