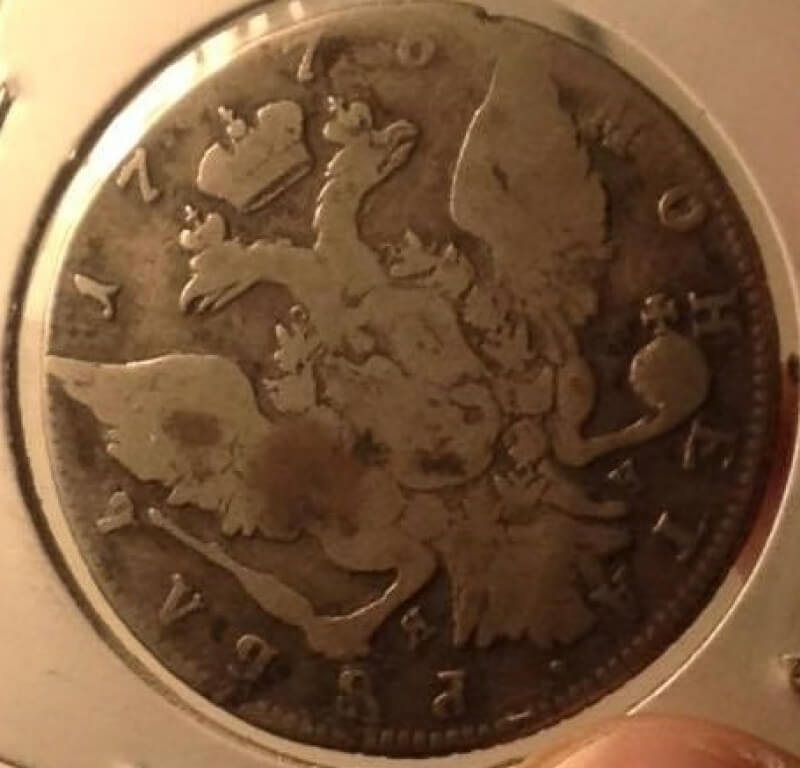 Catherine II of Russia was born Yekaterina Alexeyevna but is better known as Catherine the Great. She ruled Russia from 1762 till her death in 1796. She came to power after the assassination of her husband Peter III. Russia was revitalized under her reign, growing larger and stronger than ever and becoming recognized as one of the great powers of Europe.
She is one of the most successful and influential leaders in world history and deserves further research by anyone interested.
I have wanted an example of this coin for quite some time but even well-worn pieces such as this one typically command large prices. Catalog price for this coin in XF is $750 but typically go higher than this. Of course this coin doesn't grade anywhere near that high.
The obverse features a crown bust of Catherine the Great. The reverse has the familiar double headed eagle. This coin is dated 1776 so is also an addition to my set of coins from this year. I am up to about 8 different pieces now.