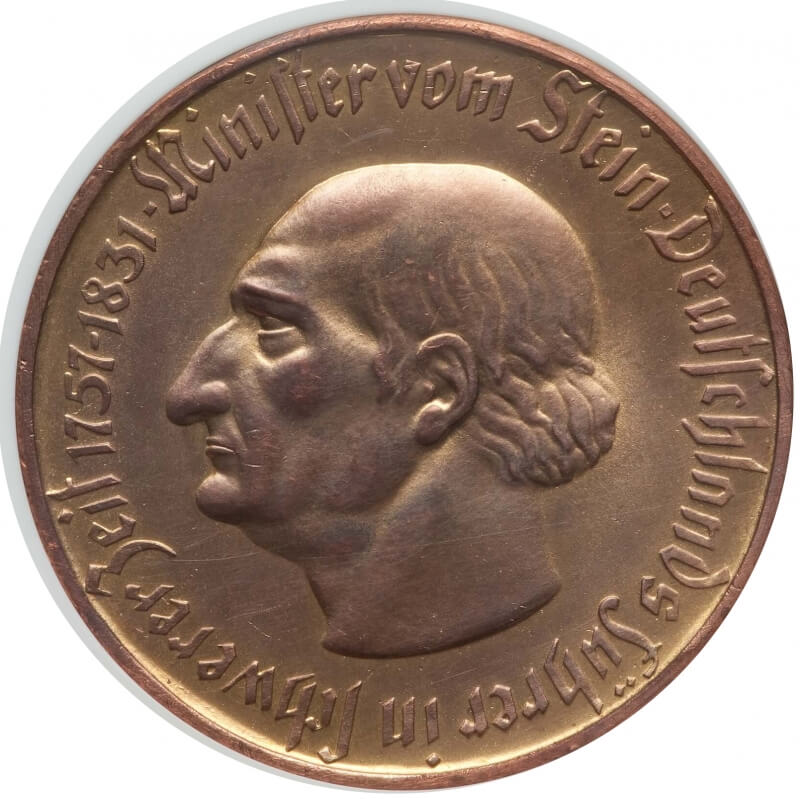 Notgeld is German for emergency money or necessity money. These were non-government sanctioned monies issued by private institutions, mostly in Germany and Austria, during and after WWI. There was not sufficient government produced money at time so banks, towns and other firms worked to fill in the gaps.
The vast majority of issues was in the form of paper banknotes although they were also issued in these forms: coins, leather, silk, linen, porcelain and others. Interestingly there were some reportedly issued as compressed coal but they are exceedingly rare today because many of them were burned as fuel.
Paper Notgeld is widely collected and most issues are very reasonably priced. Due to inflation during WWI the coins produced had a metal content of more value than the stated value of the coin. Due to this, coins were hoarded. Add in that metal was needed for the war effort and it is easy to see why paper, even in small denominations, was the most common money in circulation.
Despite this there is also a large variety of Notgeld coins available for the collector. The inflation caused increasingly large denominations to be struck like the 50 Million Mark piece below. There was also a 500 Million Mark issued.
This piece was issued in 1923 and minted in the province of Westphalia. The obverse has a left facing bust of Minister vom Stein, and the reverse features a rearing horse with the denomination below. Vom Stein was a German statesman from Prussia. This is a Gilt bronze issue that is 44mm in diameter. It is believed that these were not actually issued for circulation but more as a novelty item.