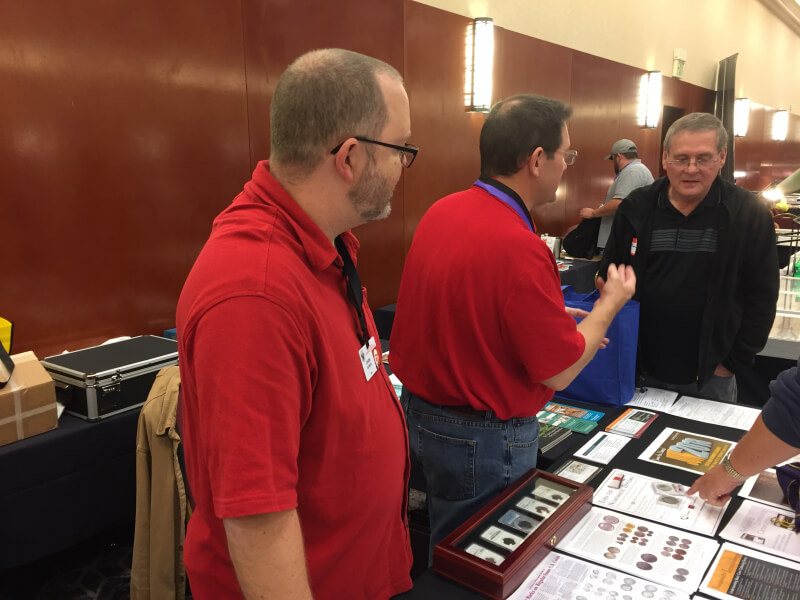 The 60th Annual I.S.N.A. Coin Show
As some of you noticed I have kind of "checked out" for the last month or so. Part of this is due to the upcoming Indiana State Numsimatic Association (ISNA) annual show coming up in December. In addtion to being on there board I am also the editor of there newsletter amongst other things. The show program this year has been taking up a lot of my time and attention.
The ISNA has once again provided a table at this years show. I will be there all 3 days signing up new members and renewing existing memberships. Anyone in the midwest with some time to kill should consider making the drive. My opinion is biased but I think it is an excellent show. There is something for every collecting taste.
The youth auction is back this year. It will be Saturday the 15th at 11:00am.
December 14th & 15th, 2018
Indianapolis Marriott East Hotel & Convention Center
Liberty Hall
7202 East 21st Street
Indianapolis, Indiana 46219
FREE admission
FREE parking
door prize drawing
raffle prize drawings
24/7 security provided by IMPD officers
Public hours: Friday 10:00 a.m. - 6:00 p.m. (one way traffic begins at 5:00 p.m.)
Saturday 10:00 a.m.- 5:00 p.m. (one way traffic begins at 4:00 p.m./ raffles and door prize drawing @ 4pm)
Dealer/Earlybird hours: Friday - 9:00 a.m. - 6:00 p.m. (one way traffic begins at 5:00 p.m.)
Dealer/Earlybird hours: Saturday - 9:00 a.m. - 5:00 p.m. (one way traffic begins at 4:00 p.m.)