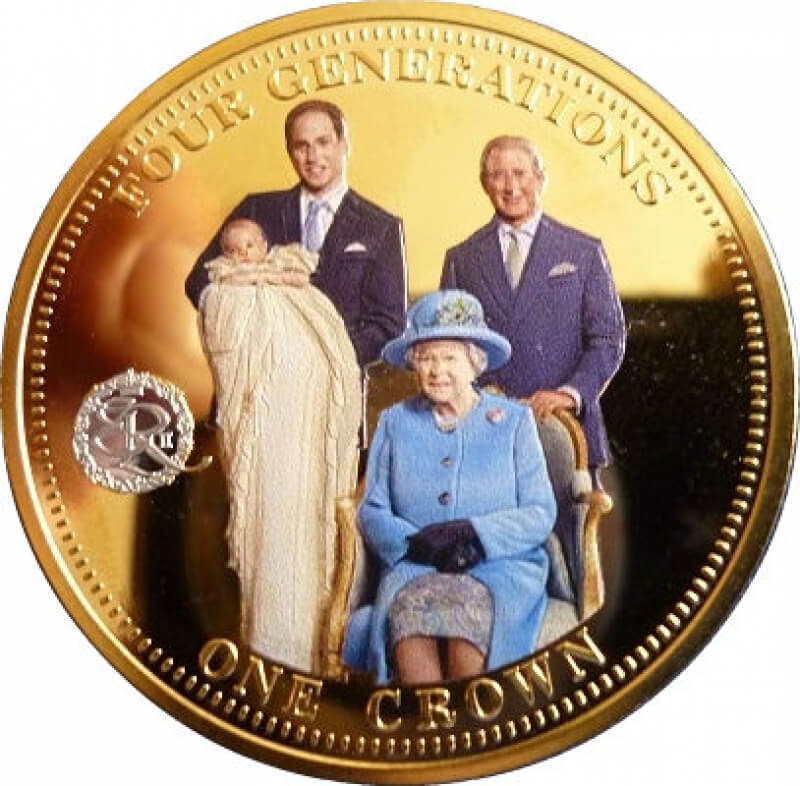 In my forty-five plus years of collecting I have been witness to many trends in the coin market.  The most common of these has been colorized and plated coinage, of which all but a few were created by non-government minting facilities. Many of these were, and still are,  simply legal tender coinage colorized or plated over. As such, these trends have risen and fallen over those years. The greatest trend currently is ruthenium.  Admittedly, I find some of these interesting and worthy of collecting.  A high percentage of collectors, particularly us seasoned or those with deep pockets, shun them as being nothing short of a novelty.  Rightfully so when discussing a patriotic themed Peace Dollar or a ruthenium and rose gold Walking Liberty half dollar. While these types of "coins" have existed for years, world mints have slowly introduced their own. Which is the subject of this week's blog.  A topic which arose following an explosion of posts and comments on the forums with the release of the 2020 U.S. Mint Basketball Hall of Fame Commemorative.       Enjoy!


Following countless hours of research over the previous week it has proved difficult to say the least finding the origin of an officially minted colorized/plated coin.  While Canada released holographic Maple Leafs in the nineteen-eighties, and Australia appears to have the most, the results are inconclusive and speculative to say the least.  None the less, government mints are producing these in greater numbers. Despite these being non-circulated, collector only offerings it has become abundantly clear that a change in coinage as we are accustom to is changing. While none of the current issues could ever be applied to a circulation struck coin, the technology to ensure such a method in the near future is far from out of the question.  


From a collector's stand point, the sales figures can not be denied as to collectibility.  Australia (Perth Mint)- 2010 50 cent Sea Life Series, three coins each with a 10,000 mintage limit sold out.  2010 1 ounce Silver Coloured Lunar Series with a mintage of 70,000 sold 57,920. Several series in the coming years with mintages of 20,000 or higher have declared sales figure of 65% or greater of the total mintage.  Most of those with a mintage of 8,000 or less were sell-outs.  A surprising find comes from Canada. In 2017, the Canada 150 2-Dollar Dance of the Spirits glow-in the dark (pictured) reached a whopping 10,000,000 mintage. While an exact final figure is pending, the production numbers indicate how popular non-traditional coinage is becoming.  Keep in mind, that mintage is separate from the standard issue.  In Great Britain, the prestigious London Mint has released a first ever 2020 photographic series in gold and platinum plated.  Of importance, until recently, third party graders are now encapsulating colorized coinage.  


Which ever side of the fence you may be on where non-traditional coinage applies, the very subject it's self should and must be considered. To collect them or not is another. Yet despite the existence of technology, until the cost becomes addressed business strikes will remain out of the question. But not an impossibility.