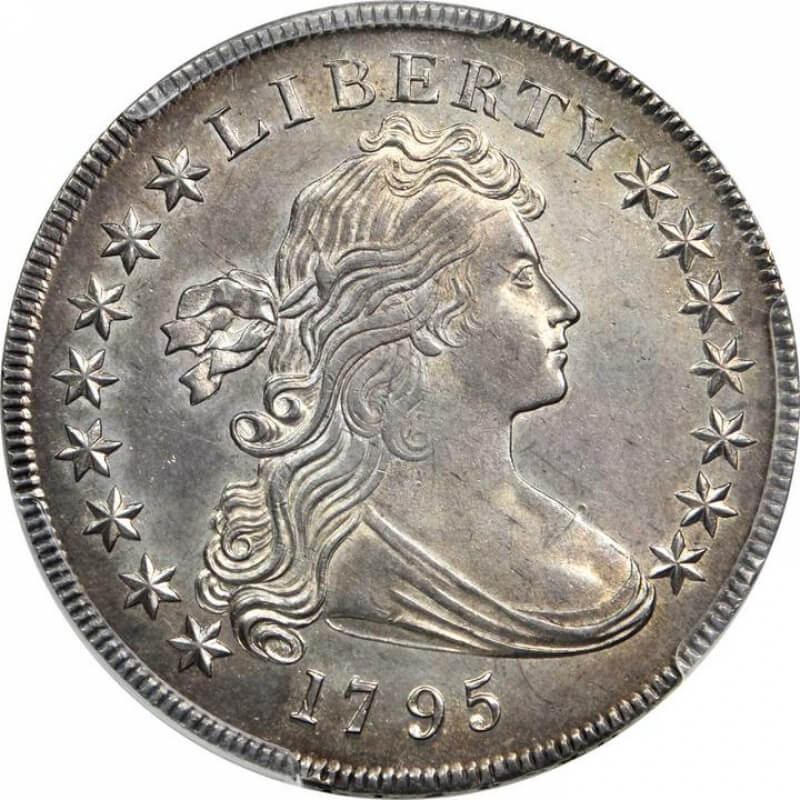 "We hold these truths to be self-evident, that all men are created equal, that they are endowed by their creator with certain unalienable rights, that among these are life, liberty and the pursuit of happiness."-   Thomas Jefferson, Declaration of Independence. This weeks blog examines just that as applied to coinage.     Enjoy!
Liberty. The singular descriptive design element on United States coinage defining us as the keystone of human freedom. A simple word which we see everyday yet all too often take for granted. Always there, always overlooked. That very word has been incorporated, along with an allegorical version of liberty since the Coinage Act of 1792, on every denomination save for five. So predominant in the early years that quite possibly an illiterate American public used it as a means of learning to read. Much like children's picture books today using word association. Whether curving boldly around the upper edge or somewhat concealed within a head dress or shield, the very ideal there to remind us should we chose to see. Of my own personal belief this is, and always shall be, the most important design element of our coinage. While I would love to see a return to an image more reflective of the word, I some how do not foresee this happening in the near future. So I settle for that little word with such a big meaning.
But that has not always been the case as liberty on our coinage has come under attack. Referring back to the afore mentioned five coins lacking liberty. 1851 marks the year in which both word and image disappeared with the striking of silver three-cent coins needed due to a reduction in postage rates from five cents to the amount and a much needed small denomination for commerce at the time. The reason for the removal in design may never be fully known. Nor would it be any clearer, when five years later the Flying Eagle Cent appeared. Yet the fact remains that a door had been opened as the public saw yet a third liberty-free coin with the Two-Cent. 1864, however, saw public sentiment through documented political involvement change a design with the adding of "In God We Trust".  Clearly with this coin, politics would play a much larger role in future designs. The fourth coin to lack any reference to liberty followed two years later with the Shield Nickel. But the final blow to liberty, as far as an allegorical image, occurred during Franklin D. Roosevelt's Presidency. While rightfully so it began with the Lincoln Cent in 1909, it was Roosevelt's administration which removed the remaining coin designs to bear a representation of liberty and for political reasons.
Now, if you were counting, that brings us to coin number five without any reference to liberty. The Presidential dollars beginning in 2009. What I have to wonder, looking at the time line of each change in design, is how long before that truly important word is gone for good? 1998 may very well be the last time for an eagle reverse on our coinage (not counting non-circulation Kennedy Halves) if the proposed 2021 goes through so this also is not without reason. What ever happens I hope that I've inspired you to look at your coins a little differently. Discover your own favorite element.