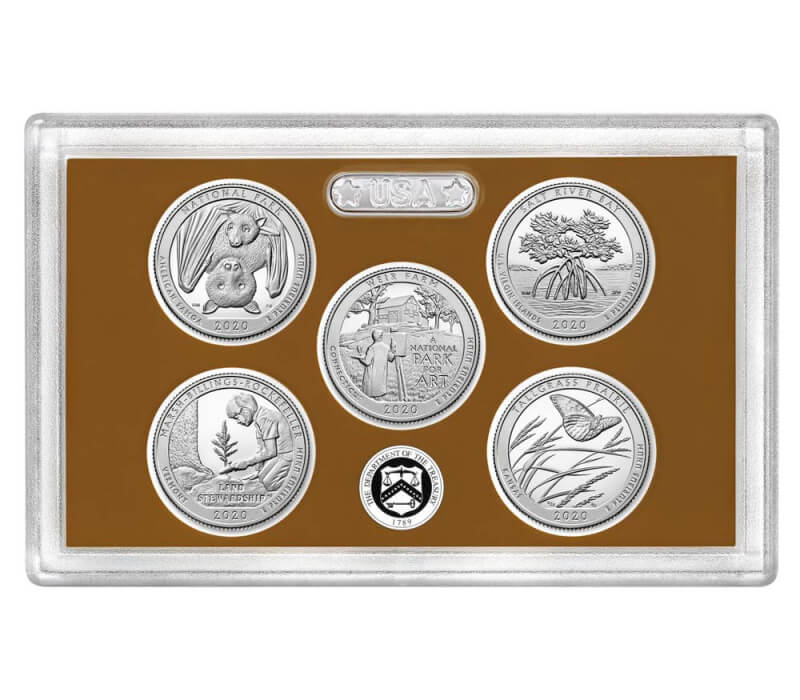 Beginning in 1999 the United States Mint launched the now highly successful 10 Year Statehood Quarter Program followed on it's heel, although slightly, by the America the Beautiful Program. Despite a steady downward sales figure, both have and continue to introduce new collectors to coin collecting in numbers not seen since before their introduction. With the program conclusion scheduled for February1,2021, and no planned announcement of a replacement,  the direction of the United States Mint and possible repercussions are this week's blog topic.     Enjoy!
A few years back when the decision and forthcoming announcement were made, the first thought entering my mind was the cost of each set. With the addition of a third encapsulation, or extra blisters in the case of mint sets, for each of the years quarter designs the price rose accordingly. This poses two options. Lower the cost to near pre-Statehood prices or keep them at the current. From an annual sales report standpoint this seems nearly out of the question. To remain the same would spell disaster to already slumping sales Surely these questions have and are on the mind's of Mint and Treasury officials. A third option would be a replacement even as initially none had been planned.
So what are some options? The Innovation Dollar Program has been mentioned within the collecting community, and possibly under consideration by the mint. Yet this also brings up another unlikely scenario. First, the program is designated non-circulating meant only for collectors through direct purchase from the mint. Although, technically, this may work for proof sets, the uncirculated annual sets contain coins produced for commerce. One could argue, however, that the half and dollar fall into this same category. Another issue would be that future sets would be one year short of the programs complete run as the 2020's have already been released.  One other option might be a five coin inclusion of West Point mint marks from the cent to dollar. Which seems the most plausible as the cent, nickel and quarter have thus far been issued. 
The greatest concern is that to the hobby as a whole. Will many of these collectors created by two programs abandon the hobby? And what's to come as an introduction for future new collectors? What ever happens will prove very interesting.