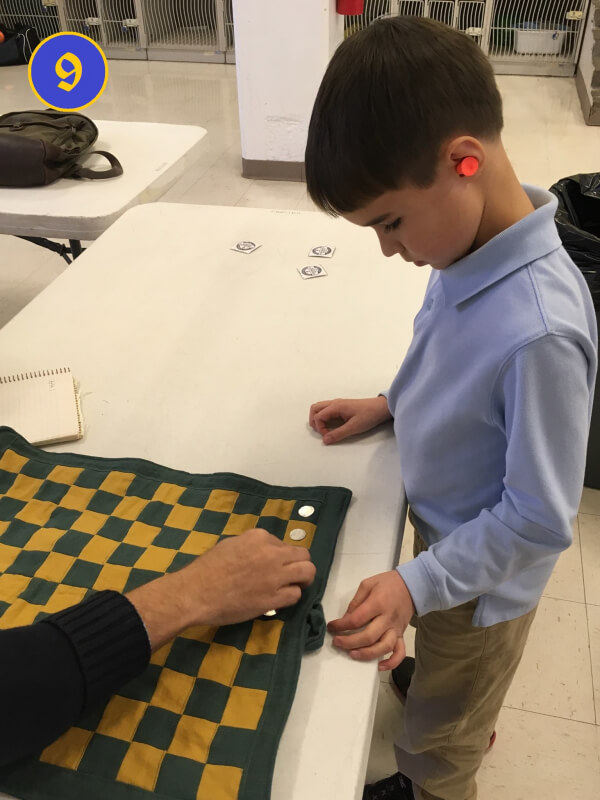 Scenes from the First LKNS Medieval Moneying Event
If you've been reading my series on the making of a medieval style club coin, we discussed all the background research, design selection, inscription translation, processes, technology, and costs that go into such a project. As you could easily conclude, a project like that can take a lot of effort and time before you even begin striking coins. But the result was a beautiful, truly medieval looking coin for our club. This was an incredible, rewarding way to learn about the minting process, particularly for hammered coinage. The real fun for our club was in actually getting to take part in making them!

Our moneyer came to visit us and demonstrate how these coins were made during our November 2018 meeting. Here are some pictures from that event. Since I don't always see the captions I put on pictures I upload here, I have numbered them and will list the captions here also.
*******
1. Our moneyer, Mr. Carson Engle (a.k.a. "Rüdiger" in SCA circles), began by explaining the life and role of a moneyer (someone hired to create coinage out of raw materials) in medieval times. He also explained the process by which coins were made.
2. Rüdiger demonstrated to the students how to strike the die set to make a coin.
3. Our moneyer explained the role of the exchequer, someone who kept a tally, or count, of all the coins made; and the use of a counting cloth, which made the job of the exchequer easier. Here our exchequer-in-training listens while the school principal observes.
4. Our moneyer provides some last-minute tips on how to get a good strike.
5. One of our members strikes a coin.
6. One of our members strikes a coin.
7. One of our members strikes a coin.
8. One of our members strikes a coin.
9. After striking a handful of coins, each member would then take them to the exchequer's table for tallying.

10. The coins would be laid out on the counting cloth, one coin to a square, and counted.

11. The number of coins would be added to the running total by our exchequer. We wanted to keep accurate mint records!
12. The best part was getting to keep the coins they had made!
13. After all the students had hammered coins for themselves, some of the adults got to try it too.
14. As you can see, hammered coins rarely come out perfect... but some come out really nice, like the bottom center one!
15. When the demonstration was done, our club "knighted" our moneyer with a hat with our school mascot on it, a knight!
*******
Many thanks again for an outstanding demonstration by our moneyer, Mr. Carson Engle! Making a medieval style coin is a valuable experience that I'd recommend for any numismatic club, but particularly for young numismatists. If you would like to have your own medieval style hammered coin designed and produced, contact Mr. Engle at twobearmint@gmail.com. [Note: Neither LKNS as a group nor any individual affiliated with LKNS is paid to promote Mr. Engle... we just think he did a great job for us!]