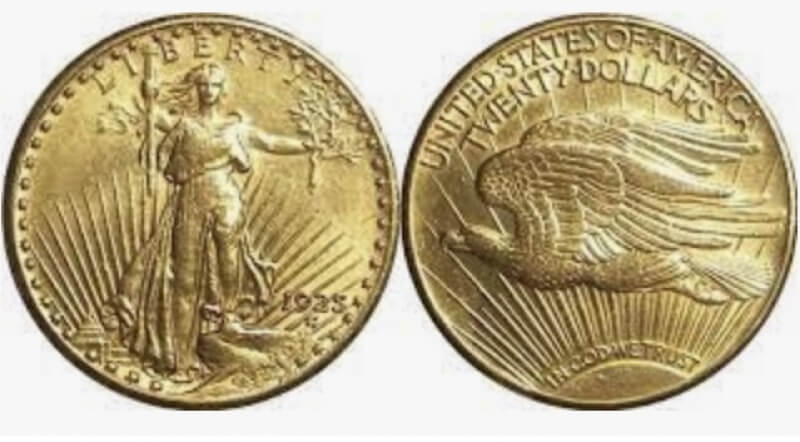 Double Eagles: $20 Of History
Hello fellow YNs and YNH!
 After this blog, I will write an update for you guys, but here's part of it; that is the intro for my newest blog!
So, last night was the annual meeting of MCCA (Metropolitan Coin Club of Atlanta), and one of the lots up for auction was "Fivaz's Treasure Chest". It was a plastic treasure chest that was apparent ally filled with numismatic goodies, put up for auction by that one and only Bill Fivaz. It had no minimum bid, but when people started calling in to bid, I knew the amount of money the lot sold for was going to be huge. A collector opened the bidding at $100, and it just kept going up. In the end, Tom Youngblood, our club president, won the lot at $2,100! The rule before the auction was no peeking to see what was in the box, but after Tom won, Mr. Fivaz told the club what was in the box. There was as follows: A half filled Dansco Washington Quarters album (including proofs) valued at Greysheet bid $110, a one pound bag of foreign silver, two private mint 1/10 ounce gold pieces, 1944 mint set in mint state, a tube of 1955 silver dimes in BU, and three other lots I can't remember. There was also (in the chest) a gold double eagle. The total treasure chest value was over $3,000 Greysheet bid! šŸ˜šŸ¤ÆšŸ˜³šŸ˜±šŸ¤­šŸ˜µ! Double Eagles are the topic of the blog today!
Double Eagles are made of 21.6 karat gold, and has a face value of $20. It is the highest denomination of circulating coinage the US has ever made. It is called the Double Eagle because $10 coins at the time were "Eagles".  It was designed by Saint-Gaudens. This denomination has the most expensive US coin, with the 1933 double eagle just being sold for about $19 million (for more, see by blog on the '33 double eagle here: https://www.money.org/my-ana/viewpost/9382 and here: https://www.money.org/my-ana/viewpost/9402). The dates were originally in Roman numerals, but we're changed in 1908 to the Arabic numerals we see on coins today. 
Keep collecting,
Thatcoinguy