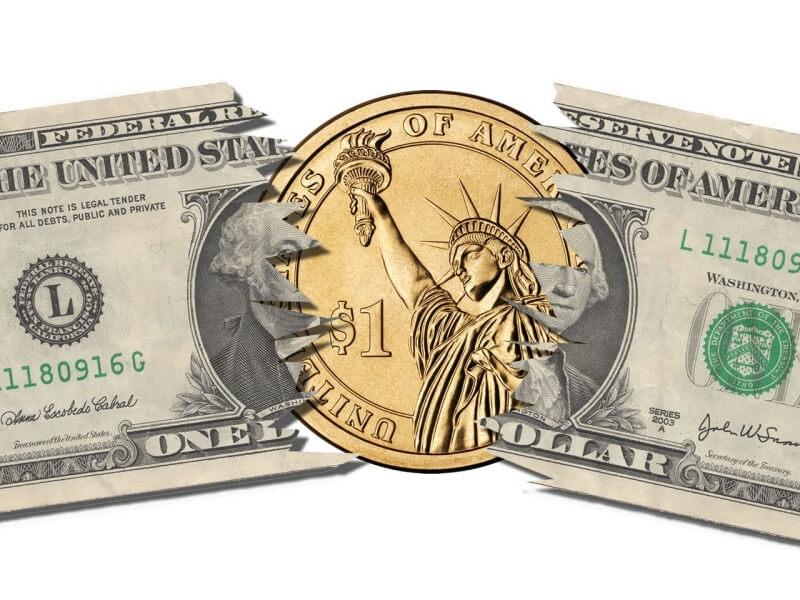 Dollar Coin VS Dollar Bill
Today, we have two types of dollars circulating. Dollar bills and dollar coins. The dollar bill is commonly used in everyday transactions and the dollar coin is sometimes used in vending machines or by kids who got them from the "tooth fairy". My questions is, if one of these dollars had to be taken out of circulation, which should it be? For each Section, there is one winner and whichever dollar wins the most section wins the competition.
SECTION 1: COST TO PRODUCE
-In 2017, the cost to produce a dollar bill was 5.6 cents
-The dollar coin cost about 10 cents to produce in 2017
WINNER: Dollar Bill
SECTION 2: TIME IN CIRCULATION
-The dollar bill lasts about 4.9 years and may be taken out of circulation after only 22 months
-The dollar coin lasts about 30 years in circulation
WINNER: Dollar Coin
SECTION 3: WEIGHT
-Dollar bills weigh about 1 gram, 454 dollar bills weigh about one pound
-A dollar coin weighs 8.1 grams, so you need about 56 coins to equal a pound
Weight Ratio: 8 dollar bills for every dollar coin
WINNER: Dollar Bill
SECTION 4: THE PUBLIC
-Many people prefer the dollar bill over the dollar coin. This is because they are unfamiliar with the coin and think they are to heavy
WINNER: Dollar Bill
SECTION 5: COST SAVINGS
-If the U.S. government only made dollar coins and stopped making the bills, they could save 4.4 billion dollars over 30 years
WINNER: Dollar Coin
FINAL SCORES:
Dollar Coin: 2 Sections
Dollar Bill: 3 Sections
Did you know that the government has actually made recent attempts to boost the popularity of dollar coins? One bill that was run through congress would have done this but it had a one percent chance of making it through and of course it never happened.
QUESTIONS AND ANSWERS
WHICH DOLLAR HAS BEEN AROUND THE LONGEST?
The Dollar coin started its mintage in 1794 in Philadelphia. The first dollar bills were printed in 1862.
WHY DOES THE U.S. GOVERNMENT MAKE BOTH A DOLLAR COIN AND DOLLAR BILL?
Well, there's really no reason. If they completely phased out the paper version of the dollar, they would be saving 4.4 billion dollars over 30 years. Currently there may be more than 1 billion dollar coins in federal reserve banks.
WHICH DOLLAR IS MORE COLLECTED BY NUMISMATISTS?
Since coins are more collectible than paper currency, more people collect the dollar coin than the bill.
Thanks for reading! Which version of the dollar do you like more?
Comment Below.