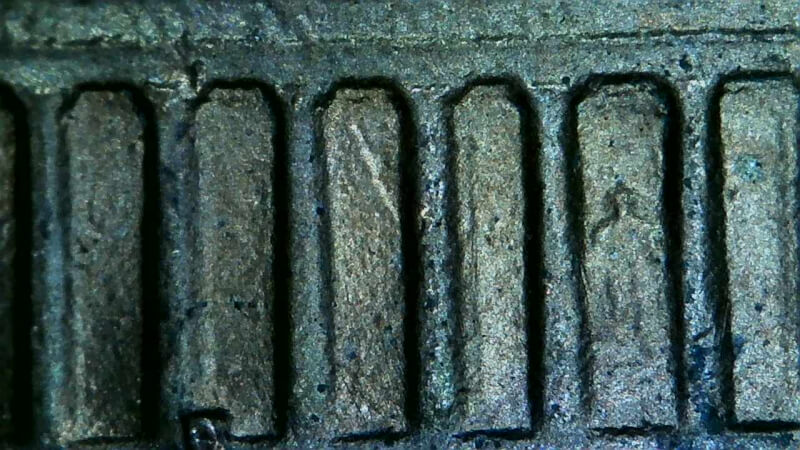 Die Clashes, Silver, Buffalo, And More Found! | Coin Update #38
Hello all!
This blog is going to be about a bunch of recent coin roll hunting finds.á
I recently was able to pick up a box of cents, a box of nickels, and 7 rolls of dollars from my bank. In the dollar coin rolls, the only notable thing I found was actually a really cool find. It was a 1981-P Susan B. Anthony dollar in decent shape (although not the greatest shape). This is a cool find because these coins were only released in mint sets, and (because they were only released in mint sets) it's super low mintage (only 3 million!), plus I needed it for my album! In the nickel box, I found 5 main things (along with some minor DDRs that I haven't gone back through yet). I found a nice 1920 buffalo with a little clashing under the Indian's chin on the obverse, a 2005 Canadian nickel (a first for me), a 1970-S Impaired proof (with a very minor DDR), a 1945-S war nickel (my first war nickel with a mintmark other than the common P mintmark), and lastly, (kinda funny) there was a 2021-P dime loose among the rolls in the nickel box. In the pennies I found several errors, multiple varieties, multiple wheats, and a couple of other finds. I found 10 wheats including a 1920. I found a super nicely toned 2014 cent and a 1980 cent with roller lines. I also found several different die clashed shield cents and die clashed memorial cents. I also found a strike through 2021 cent and several DDO and DDR shield cents. Lastly, I found a couple of DDR memorial cents and even an RPM memorial cent.á
Here are what the pictures are (in order):
A picture of all the non-variety and error finds
1920 Buffalo
Nicely toned 2014 shield cent
1980 cent with roller lines
One of the die clashed 2021 cents I found (found 4)
the 2020 die clashed cent
2019 die clashed cent
2021 Strike-through cent
1st 1983 die clashed cent
2nd 1983 die clashed cent
1984 die clashed cent
1985 die clashed cent
1986 die clashed cent
DDR PF 1970-S Nickel
DDR PF 1970-S Nickel
DDR PF 1970-S Nickel
2020 WDDO-001 cent (found 2)á
Unlisted 2020 DDR cent
Another Unlisted 2020 DDR cent
2016-P WDDO-004 cent
1999 Unlisted DDR cent
2005 Unlisted DDR cent
2002 Unlisted DDR cent
1959-D RPM
2021 WDDO-001 (found several

On a side note, keep an eye out for another coin update from me sometime next week. Why? Because I just ordered my coolest coin order ever! I was going to order a couple of half dollar boxes and some other denominations, but since my bank told me that they couldn't order anything for customers besides halves and dollars, I decided to go all half dollar-I ordered 3 boxes of halves! Let's just hope they aren't all brand new 2021s.
Anyways, thanks for reading this blog, enjoy the huge amount of pictures, and have a great day!