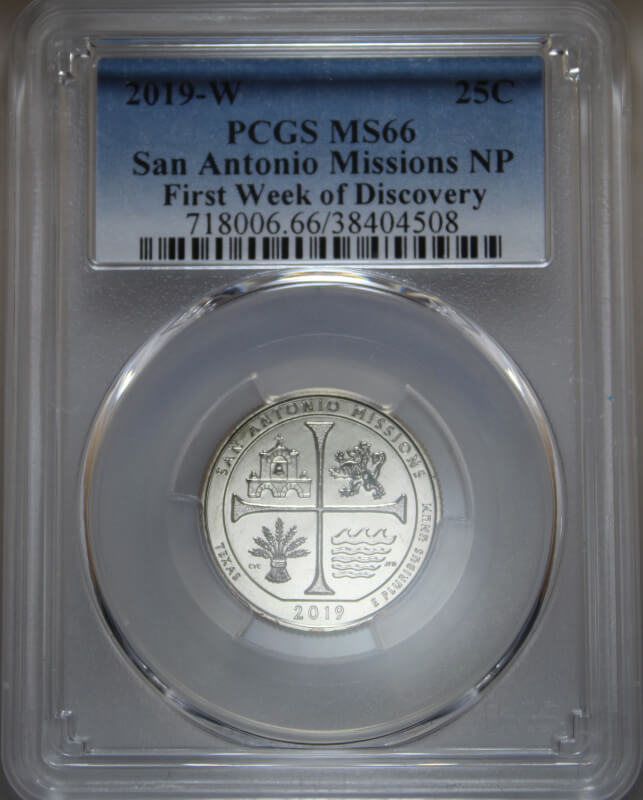 More Purchases and Wheat Penny Bag Finds | Coin Update #43
Hello all!
I know it's been a little while since I last posted something, but I've been a little busy recently with school and a new job. 
Since last time I've purchased a few more things, and I also finished hunting through the 500 piece bag of wheat pennies that I got for Christmas.
First up, I'll go over my purchases quick.
The first thing is a 1962 proof set that I got just before the end of last year. I bought it for $30 which was a great deal since it was originally unopened (I couldn't help but open it).
Also over the last couple of weeks I have purchased a couple of PCGS graded 2019-W quarters. I got a San Antonio Missions MS-66 for $25 (I'll be getting it reholdered into a gold shield slab eventually), an MS-65 River of No Return (Gold Shield) for $34, and a MS-65 Lowell (Gold Shield) for $33. I added a PF-67 1962 Nickel. I also purchased a could of nice Lincolns (both gold shield): a target toned '70-S PF-67RB (for $30) and a nicely toned MS-66RD 1953-D wheat cent (for around $30). 
In case you haven't noticed, there has been a couple of patterns to my slab purchases. For one, I have gotten several 1962 proof coins, and now I have also purchased several 2019-W quarters. Well it isn't just a coincidence, I actually have plans. I plan on completing these sets:
-a 1962 proof set (just missing the dime)
-a 2019-W Quarter Set (just missing the WIP and the AMP)
-a 2020-W quarter set (this one's going to be a little tricky)
Also, I am going to try to get all of the coins in these cents to be in gold shield slabs (due to the awesome photography they come with). 
Alrighty, now I'll tell you what I found in the wheat penny bag that I got for Christmas. For oldies, I found 20 from the thirties (including a '30-S) and two teens (a 1917 and a 1919). I found 5 lamination errors (some of them are more obvious in person). For coins that weren't supposed to be in the bag, I found 2 memorials and 2 Canadians (one of which is a bird cent). I found two nicely toned wheat cents, a 1958-D and a 1941. I also found three woodies-the 1941 being the best. I found 8 coins with clashes (usually visible underneath Lincoln's chin). I found one BIE and three others with die chips on the wheat stalks. 
Thanks a lot for reading, enjoy the pics, and have a great rest of your day!