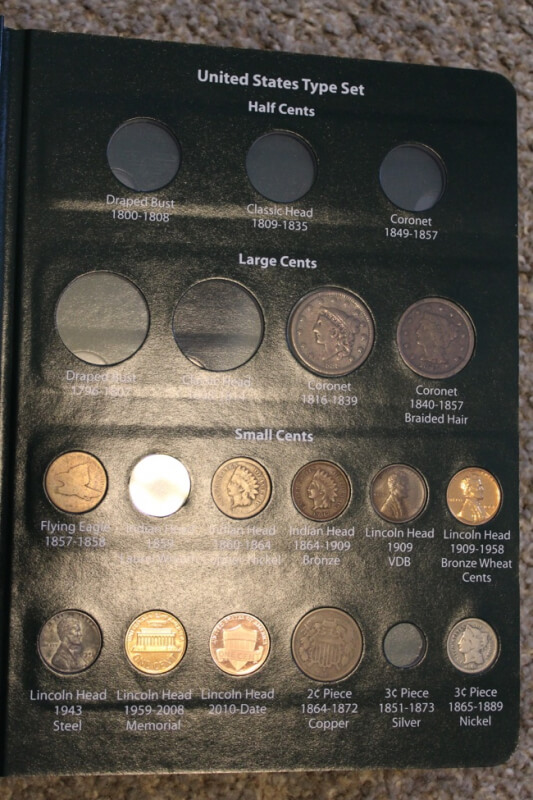 Hello all!
In today's blog I am going to share some details about an album that I recently received in the mail. 
After debating for a while whether I should try to get the Dansco 7070 for my type set, or just go with the Shield Intercept version, I finally decided to go with the updated Shield Intercept type set album. Once I got it in the mail, I immediately noticed it's quality and some other nice things about it, along with a few things I didn't like the most. The first nice thing about this product is that it comes with a nice slipcover as part of the normal price (unlike Dansco). The second nice thing about this product is that once I received the album, all of the slides were already installed, unliked the albums that I have dealt with before (e.g. Whitman, Littleton). Other nice things about this album are the fact that proofs (especially silver proofs) and lustrous silver coins really stand out well while in this album, that there aren't any thumbholes cut on the sides of the pages (usually included on other brands of albums to make it easier to pull the slides out, but aren't very attractive looking) and the fact that it includes a 6th page for coins that don't have spaces throughout the pages. Of course, there are also a few things that I don't like the most about this album. First, several of the holes are really tight, or a little to big. Secondly, there are a few wholes that aren't labeled how I would like them (for example, after the whole for a 90% Kennedy half, there is a whole that says "1965-Date Clad" which is not really accurate considering that 40% silver half dollars were struck 1965-1970). 
Now that I have my type set in a nice album (rather than 2x2s) it is much easier to tell which coins I still need, which coins I need to upgrade,  and which coins I should go after next. After placing all of the coins into their appropriate slots, I decided which coins I should probably get next-a 1859 Indian Head cent, a seated dime with arrows, and a seated quarter. I am planning on going to my LCS sometime soon (maybe even today), so I should be able to pick up a few of these coins while I am there.  
Anyways, I snapped some pictures of the album for the enjoyment of anyone who will spend the time to look at them. Thanks a lot for reading this blog, enjoy the pics, and have a great day! -CoinHunter