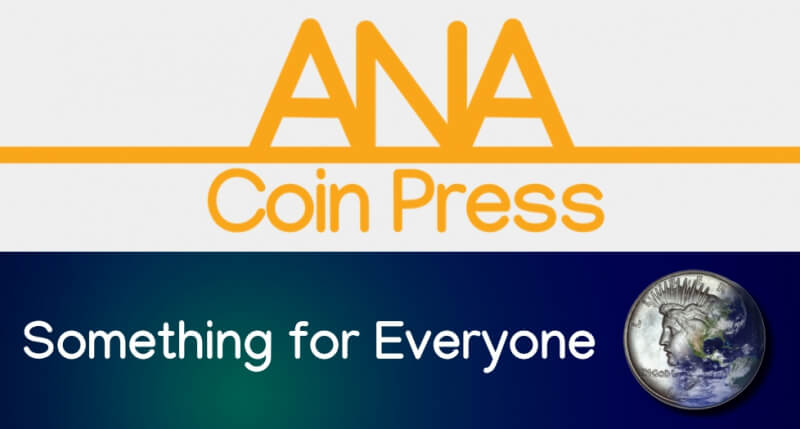 Something for Everyone
Numismatists are sure to find an organization that supports their lifestyles and interests.
The considerable benefits of ANA membership are actually just one component of the country's constellation of coin clubs. Wherever you are, and whatever you collect, you're likely to find an organization that enhances your hobby experience.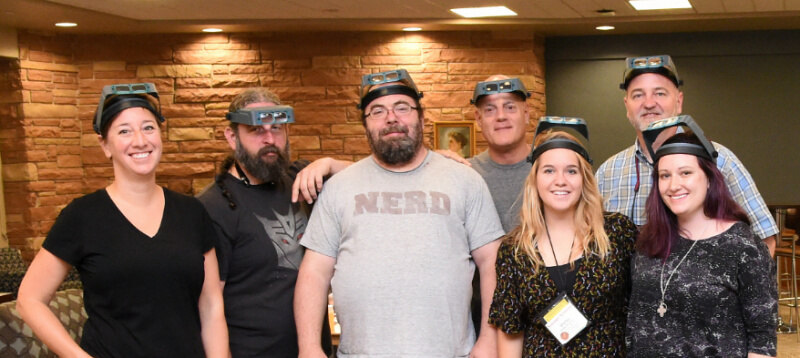 For many collectors, that experience revolves around a local coin club. Meetings are generally held monthly, on a regularly scheduled weekday evening, in a meeting hall or other gathering place. The agenda often includes a discussion of club business and news; a show-and-tell session where members share their acquisitions and experiences; a raffle with part of the proceeds benefiting the club; a presentation by a club member on a topic he or she is passionate about; and an auction of material consigned by members. Local clubs also are likely to sponsor coin shows, with a frequency ranging from monthly to annually.
There are hundreds of local clubs in the United States, and fortunately the ANA has some resources to help you find your way. On the ANA's Club Directory, you can search by state or zip code.
Local coin clubs thrive because of their members' diverse interests and their collective dedication to acquiring and sharing knowledge. It's impressive to see so much expertise gathered in a single room. In fact, after I won a trivia contest at a meeting of my local club a few years ago, I felt (and still feel) a strong sense of pride given the caliber of the competition.
There also are numismatic organizations that operate at the state or regional level. Geographical separation usually prevents regular, in-person meetings, but these organizations typically sponsor large coin shows at least once a year.
"Local clubs thrive because of their members' diverse interests and their collective dedication to acquiring and sharing knowledge."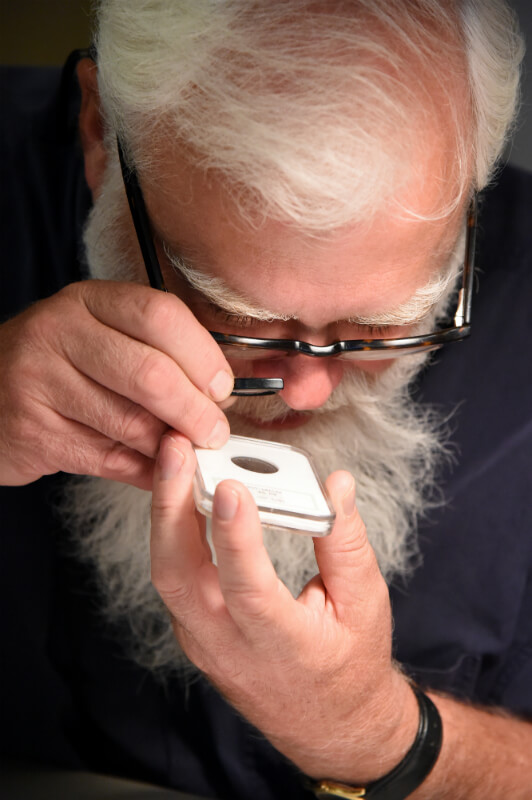 Coin club meetings often feature speakers who share their expertise on a given subject.
At the national level is a vast array of specialty clubs serving collectors with particular interests. By sponsoring websites and publishing journals or books, these organizations disseminate collecting advice along with the latest research in the field.
Some organizations focus their attention on a particular time period (for example, Colonial Coin Collectors Club and Early American Coppers), a specific designer (John Reich Collectors Society and Barber Coin Collectors' Society), a certain design (Liberty Seated Collectors Club) or a single mint (Carson City Coin Collectors of America).
Other clubs are dedicated to specific coin series: the Fly-In Club (for Flying Eagle and Indian Head cents), Bust Quarter Collector Society and Bust Half Nut Club. Moving around the world and back in time, you'll find the U.S.-Mexican Numismatic Association, American Israel Numismatic Association, Philippine Collectors Forum, Ancient Coin Collectors Guild, Association of Dedicated Byzantine Collectors, and International Primitive Money Society.
Elements of exonumia are well represented among specialty clubs, including the Token and Medal Society, Medal Collectors of America, Civil War Token Society, So-Called Dollars Collectors Club and American Vecturists Association (transportation tokens). Paper collectibles are represented by the Society of Paper Money Collectors, International Bank Note Society and Souvenir Card Collector Society. There's even a cluster of clubs defined by interesting disfigurations of coins: The Elongated Collectors, Original Hobo Nickel Society and Love Token Society.
And it's fitting that, in a hobby so devoted to education, there's an organization dedicated to numismatic literature: the Numismatic Bibliomania Society. The NBS publishes a journal as well as an informative and entertaining weekly electronic newsletter, the E-Sylum.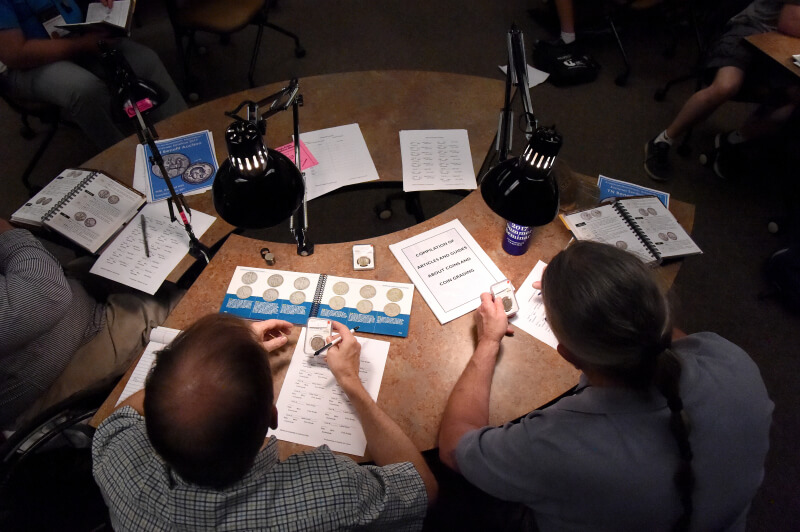 Finally, the 21st century offers a new twist on coin clubs: virtual gatherings online, no dues required. The most active discussion groups are associated with third party grading services: Collectors Society (NGC) and Collectors Universe (PCGS). Other useful discussion boards and websites include CONECA (Combined Organizations of Numismatic Error Collectors of America), VAMWorld (for Morgan and Peace dollars) and Coin Community. At these sites, you'll meet people, exchange information and share your enjoyment of numismatics—sure sounds like a coin club to me!
I'll conclude with some of the easiest advice to follow in numismatics: join the ANA, join a local coin club and join at least one specialty club that fits your interests. You'll be glad you did.
Mitch Sanders | Originally printed in The Numismatist