Cleared for Takeoff: World BankNotes
Mitch Sanders | December 2019
Have you ever wanted to explore the world, but found yourself too busy to travel? If so, then I have the perfect collectible for you: world paper money. Always convenient – you don't need to make reservations, pack luggage, or carry a passport – world banknotes display all of the historical, natural, and cultural wonders that the contemporary world has to offer.
So, if you're ready to start your journey, here's a guide to a few of the fascinating experiences that await the numismatic armchair traveler.
As a currency tourist, you'll notice a mix of familiarity and novelty on recent paper money. You can expect world banknotes to be wallet-sized, but in many countries different denominations have different dimensions. And sometimes the term "paper money" doesn't quite fit the bill – many recent notes are made of a polymer material that enhances durability and security.
Most countries have used a broad color palette for their currency. And the diversity of design is truly amazing – many innovative concepts and compositions await you as an intrepid explorer of banknotes.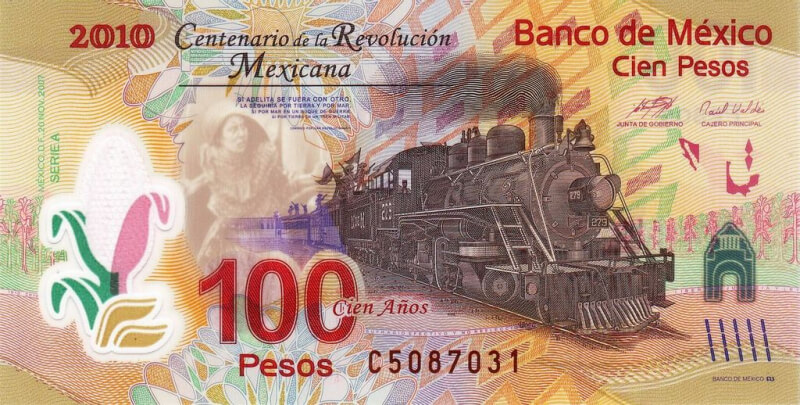 If you start your world tour with our neighbor to the north, you'll encounter the space shuttle's arm in action on Canada's $5 note. To our south, Mexican money is a virtual museum of the country's fascinating history, including a 100-peso note honoring the 100th anniversary of the Mexican Revolution and a 200-peso note for the 200th anniversary of Mexican Independence – both anniversaries occurred in 2010.
On a Caribbean jaunt you can visit coral reefs on the Cayman Islands' $1 note, and waterfalls on $5 notes from the Eastern Caribbean States. And you'll get a great glimpse of the Western Hemisphere's wildlife on the banknotes of Brazil and Costa Rica.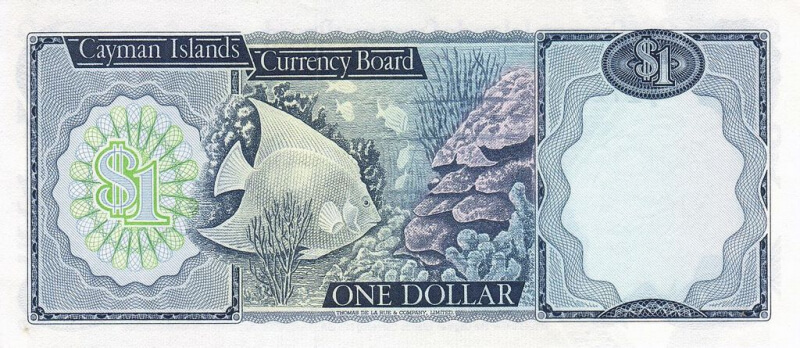 Across the Atlantic, the euro has been a part of everyday life in Western Europe since 2002. Euro notes show images of doorways and bridges – appropriate symbols for a continent entering a new era of unity. The styles advance with the denominations, from Classical on the €5 to Modern on the €500.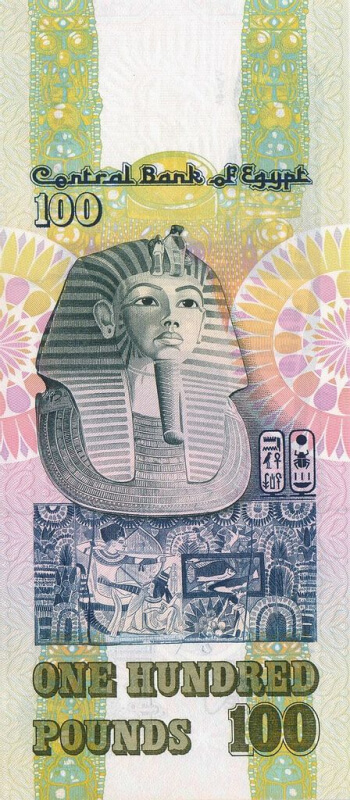 On other European notes, artistic images have ranged from medieval Macedonian religious icons to a lanky sculpture by Swiss modernist Alberto Giacometti. Economist Adam Smith's pin factory, illustrating the division of labor, appears on the back of the Bank of England's £20 note. And golfers can hit the links with a £5 note from the Royal Bank of Scotland, commemorating the 250th anniversary of the famous St Andrews Golf Club.

In North Africa, the enigmatic Sphinx gazes from the back of Egypt's 100 Pound note, accompanied by other ancient artifacts on other denominations. Contemporary South African currency presents a foldable safari, inhabited by lions, elephants, and other beasts.
Banknotes with images of Chinese landscapes and Japan's Mount Fuji represent Asia's natural wonders. Other notes offer more human vistas: India's economic engine hums along on a 1,000 rupee banknote featuring computer and communication technology, while vignettes of Hong Kong's airport and convention center reflect the city's status as a commercial hub.
Finally, if you need a break after all of this armchair travel, you can relax with a virtual visit to the beaches on Western Samoa's $2 note.
If you're looking for some particularly superlative banknotes, here are some examples that represent outstanding achievement in the field of paper money design. [Image Right: Egypt 100 Pound Note : Image courtesy banknoteindex.com]
Best Cinematography: Romania 2000 Lei, 1999. This note captures the spectacle of one of the greatest shows on earth – a solar eclipse. On August 11, 1999 the moon completely obscured the daytime sun along an arc from the English Channel to India, including Romania and its capital, Bucharest. Romania's commemorative note shows two perspectives on the event: on the face a multicolored map of the country shows the path of the eclipse, while on the back, planets revolve around an abstract solar system.
This celestial souvenir was also among the first crop of polymer banknotes, made of a plastic material that's far more durable than paper. Who says there's nothing new under the sun?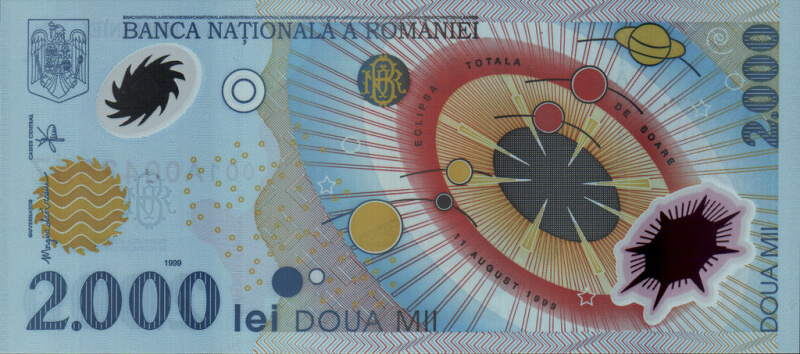 Best Visual Effects: United States $100 Federal Reserve Note, introduced in 2013. Keeping counterfeiters at bay used to be relatively simple. Special paper, intricate engraving, and raised (intaglio) printing were enough to ensure that the public could have confidence in a country's cash. But with advances in technology the days of easy deterrence are gone, and today's notes involve ever-more elaborate security features.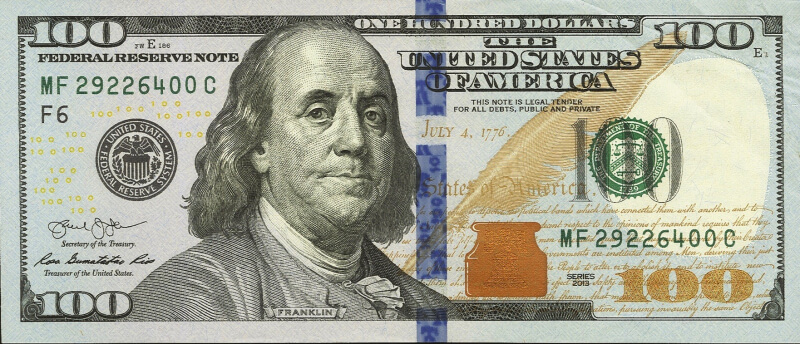 After years of development, and delays due to technical difficulties, a new $100 bill debuted in 2013. On this new, state-of-the-art note Ben Franklin reprises his familiar role as founding father, while Independence Hall sets the scene on the back. But it's the production technology and fancy optics that steal the show. Tilt the bill and you'll see some elements of the design change from copper to green, while a ribbon with thousands of tiny lenses simulates horizontal and vertical motion. A video view of these and other effects can be found at https://www.uscurrency.gov/denominations/100 .
Best Picture: Netherlands 50 gulden, introduced in 1982 and 250 gulden, introduced in 1985. No one has ever had prettier pictures in their pockets than the Dutch did in the 1980s. From a country known for artistic excellence, these two notes stand out as outstanding examples of graphic design. The 50 gulden features a glorious sunflower, while the 250 gulden shines with the prism of a lighthouse.
For a video tribute to the 250 gulden, check out http://www.youtube.com/watch?v=7lRXICGz6Ag; and for a documentary about the notes' designer, Ootje Oxenaar, see http://www.youtube.com/watch?v=m5BlybJGiiU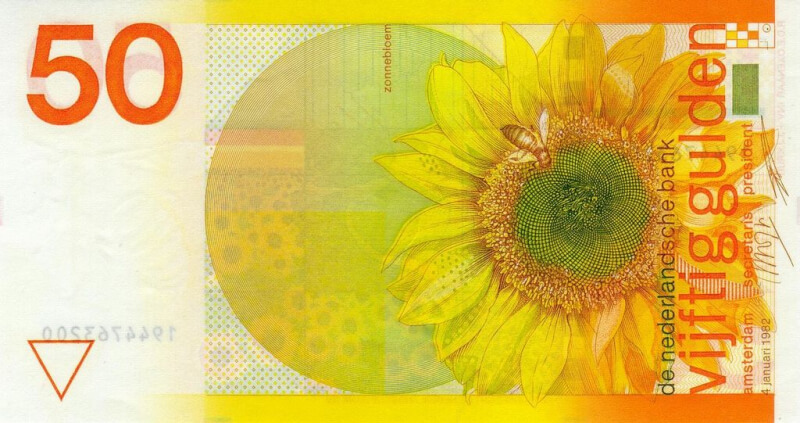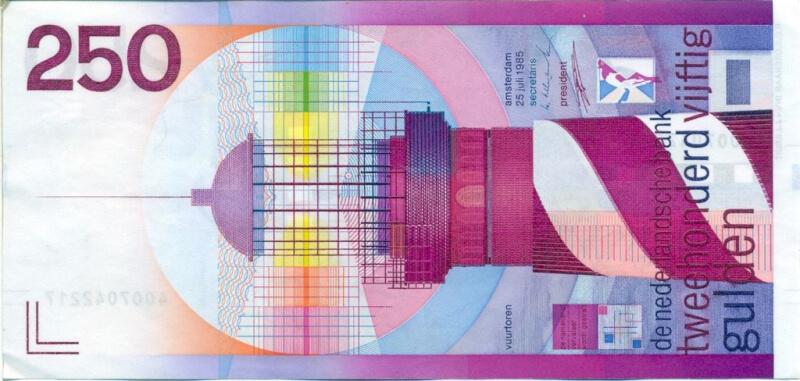 Whatever your numismatic destination, a good guide is essential. For world currency, the two best books are All The Money In the World by A.N.A. Museum Curator Douglas Mudd, and The Art of Money by David Standish. Both are lavishly illustrated, and sure to inspire ideas for numismatic exploration. Online, Banknote Index (https://banknoteindex.com/) has thousands of current and historical images from every corner of the globe, an unparalleled virtual collection to complement your own.
World banknotes represent a tangible connection to history and culture around the world, offering numerous enjoyable opportunities for those who want to travel the globe through numismatics.