National Coin Week 2021
One hundred years ago, the U.S. Mint reintroduced the Morgan dollar after a 16-year absence. Later that year, production began on a new silver coin, the Peace dollar. And 50 years ago, minting of the Eisenhower dollar commenced. Milestone anniversaries for these three large and iconic coins inspires the theme of 2021 National Coin Week, Money, BIG & BOLD. The 98th annual event focuses on strong initiative in numismatics, and bold leadership and ideas depicted on coins and paper money.
Thanks to everyone for their involvement in 2021 National Coin Week! 2022 National Coin Week is April 17-23.
Click items from the list below to explore!
► Articles from The Numismatist
► View Objects from the ANA Collection
► History of National Coin Week
Congratulations to the ANA clubs who achieved a perfect score in this year's Club Trivia Challenge: Dallas Coin Club, Greater Houston Coin Club, Honolulu Coin Club, Metro East Coin & Currency Club, Mobridge Coin Club (SD), Nashua Coin Club, Northeast Tarrant Coin Club (TX, Northwest Detroit Coin Club, Ozarks Coin Club (MO), Will County Coin Club (IL)


Articles from The Numismatist
National Coin Week Daily Trivia

Thanks to everyone who submitted an answer!
April 24 | Trivia Question #7: This year a commemorative coin honors a teacher who boldly reached for the stars. Name this American hero.
Answer: Christa McAuliffe. She was a New Hampshire high school social studies teacher and astronaut through the Teacher in Space Project. McAuliffe was one of seven astronauts who perished in the Space Shuttle Challenger disaster on January 28, 1986.
Day Seven Winner: Ethan Dake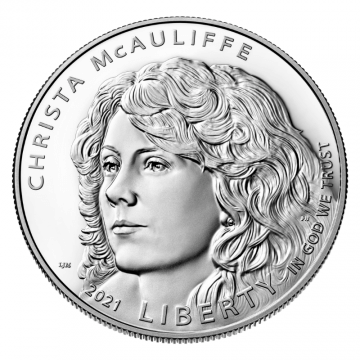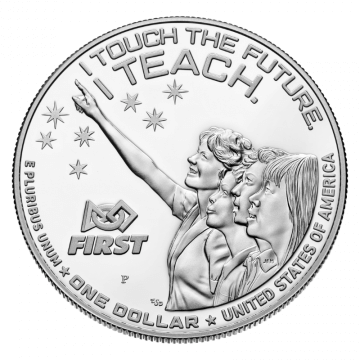 April 23 | Trivia Question #6: During the Great Depression, bold action was needed to revive a crumbling economy. President Franklin Roosevelt ordered citizens to redeem their gold and halted minting of two iconic coins. Name the famed sculptor who designed both of these coins.
Answer: Augustus Saint-Gaudens (1848-1907). His $10 Eagle and $20 Double Eagle were produced between 1907 and 1933, and are considered by many to be among the most beautiful U.S. coin designs.
Day Six Winner: Theresa Levins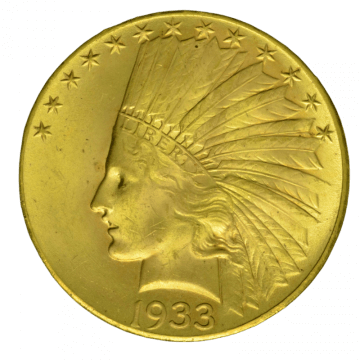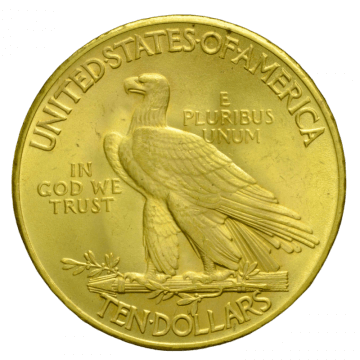 April 22 | Trivia Question #5: The paper money in our pockets used to be a whole lot bigger. In what year did the U.S. Bureau of Engraving and Printing first release small-size banknotes into circulation, and begin replacing large-size notes? Pictured: Series 1896 $2 Silver Certificate, Educational Series.
Answer: 1929. The first issue preceded the start of the Great Depression by four months. Large-sized notes measure 7.5 inches by 3.125 inches; our current banknotes measure 6 9/64 inches by 2 39/64 inches.
Day Five Winner: Jack Cramer
April 21 | Trivia Question #4: This big silver coin was first produced in the mid-18th century and continues to be minted today – with modern issues featuring the same date. What is its common name?
Answer: The Maria Theresa Thaler. Featuring Holy Roman Empress Maria Theresa (1717-1780), all issues after her death are all dated 1780. It was an important world trade coin until the mid-20th century.
Day Four Winner: Glenn Adamz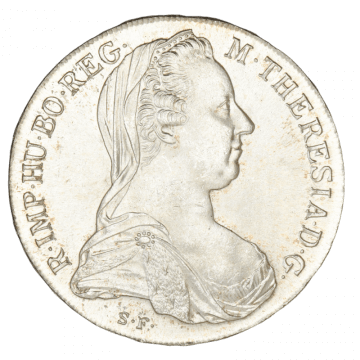 April 20 | Trivia Question #3: The first Eisenhower dollar (1971-78) was first minted 50 years ago. It honors Dwight D. Eisenhower, Supreme Allied Commander in Europe during World War II and 34th President of the United States. The coin also celebrates a major achievement by a government agency founded by Eisenhower. Name this agency.
Answer: National Aeronautics and Space Administration (NASA). It was established in 1958 in part to compete with the Soviet Union's space program.
Day Three Winner: Gayathri Var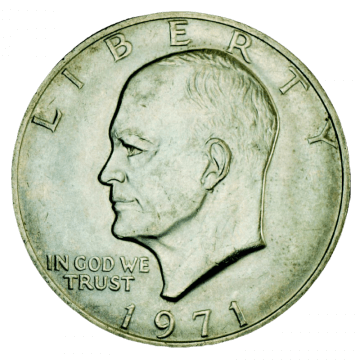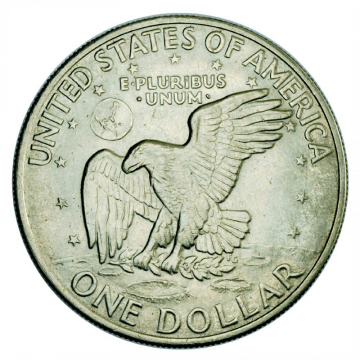 April 19 | Trivia Question #2: The first Peace dollar (1921-28, 1934-35) was minted 100 years ago. Production ceased in 1929 due to the depletion of silver originally provided by what act of Congress?
Answer: The Pittman Act of 1918. The law set the price of silver at $1 per ounce.

Day Two Winner: John Bess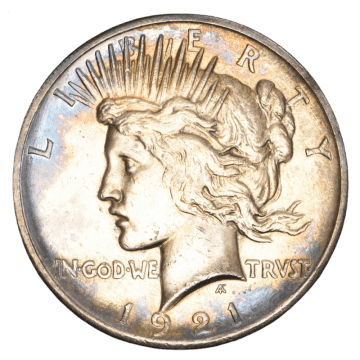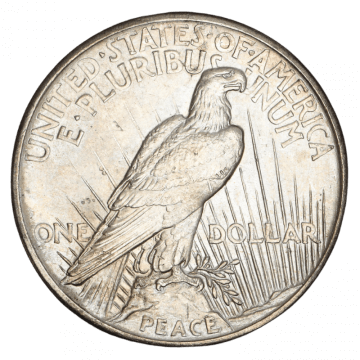 April 18 | Trivia Question #1: Happy National Coin Week! What United States Mint location produced Morgan dollars in only one year, 1921?
Answer: The Denver Mint. It did not become a federal mint branch until 1906.
Day One Winner: Truman Jarmusch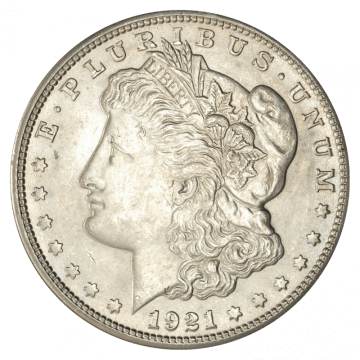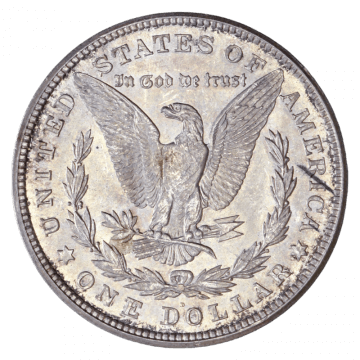 Objects from the ANA Collection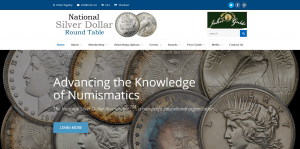 National Silver Dollar Round Table
Promoting U.S, silver dollars through educational programs and activities.
VISIT WEBSITE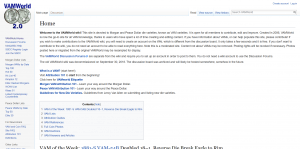 VAMWorld
A site devoted to Morgan and Peace Dollar die varieties.
VISIT WEBSITE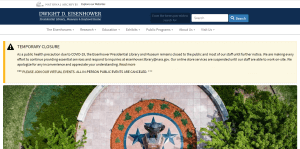 Dwight D. Eisenhower Presidential Library
Learn more about one of the most influential and effective leaders in history.
VISIT WEBSITE
The History of National Coin Week

The history of National Coin Week began in 1923, when American Numismatic Association Governor Julius Guttag suggested to the association's President, Moritz Wormser, that a week-long event should be established "to attract the general public to our hobby and consequently increase our membership, and aid in our science." That December, the first announcement of a "Coin Week" was made in The Numismatist and scheduled for the week of February 9-16, 1924.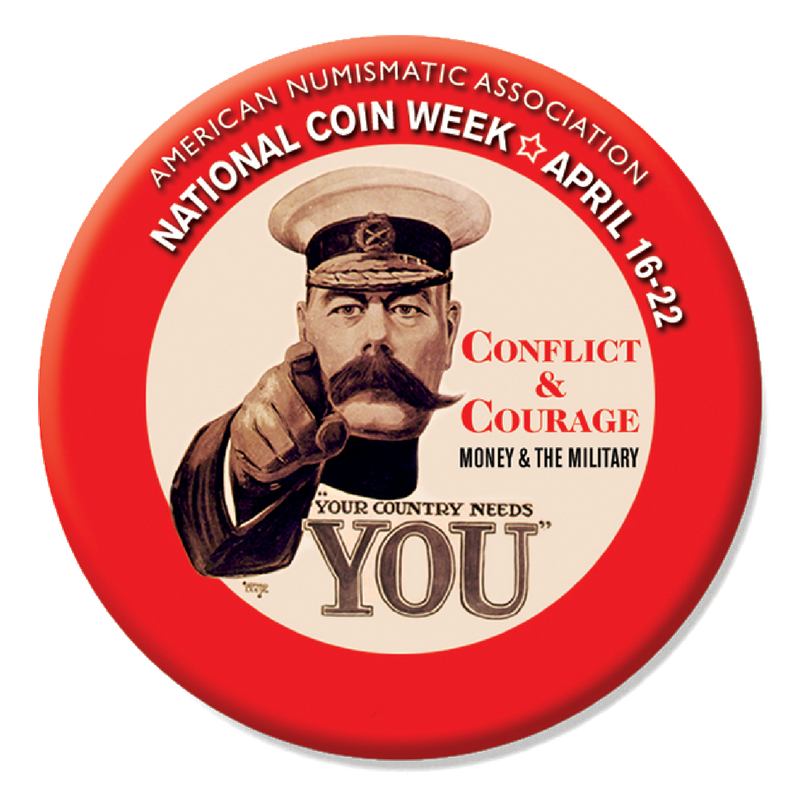 The first National Coin Week was a success, and discussion ensued in 1924 about establishing an annual event. The following year, the name was changed to "Old Coin Week," and the event was planned for February 15-21. In 1925 Wormser said, "Let us all work together for the accomplishments of the principles for which the American Numismatic Association was founded: To disperse numismatic knowledge . . . to demonstrate that numismatics is an educational and entertaining pursuit . . . and to imbue other collectors with your own enthusiasm and love for the subject."

Coin Week enjoyed successful observances in 1926 and 1927 under President H.H. Yawger. But, from 1928 to 1938, the association did not actively promote the event, and it existed in name only. In 1939 member Lee Hewitt of Chicago proposed that the American Numismatic Association reinstate Coin Week as "National Coin Week." President J. Henri Ripstra confirmed a new March date and announced that prizes would be given to clubs and individuals who accomplished the most during the week. In 1942 the observance was moved to the third full week of April, where it has remained ever since.
VIEW THE 2020 NATIONAL COIN WEEK PAGE HERE ►
About the American Numismatic Association
Our Mission
The American Numismatic Association is a nonprofit organization dedicated to educating and encouraging people to study and collect coins and related items. The Association serves the academic community, collectors and the general public with an interest in numismatics.

The ANA helps all people discover and explore the world of money through its vast array of educational programs including its museum, library, publications, conventions and seminars.
LEARN MORE