Articles from The Numismatist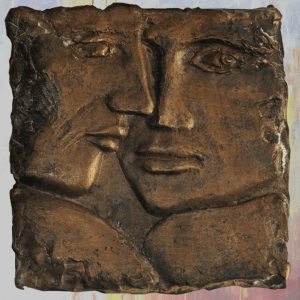 Objects of Desire
A celebration of the International Art Medal Federation (FIDEM) 2007 Congress in Colorado Springs.
READ NOW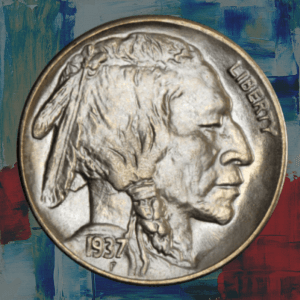 Joined in Genius
The artistic contributions of James Earle Fraser and Laura Gardin Fraser.
READ NOW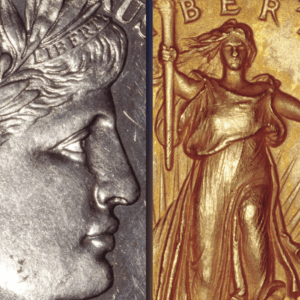 Sense & Artistic Sensibility
Charles Barber and Augustus Saint-Gaudens had opposing visions for the nation's coinage.
READ NOW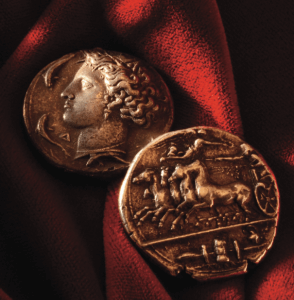 The Celator as Artist
10 ancient coins leave little doubt that Greek die-engravers were true craftsmen.
READ NOW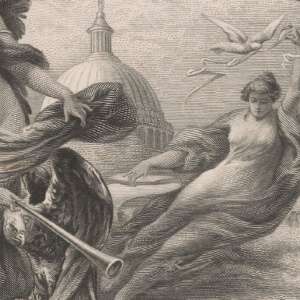 Yale Art Gallery's Educational Series Proofs & Progressives
The 1896 Educational Series notes were remarkably beautiful but fatally flawed.
READ NOW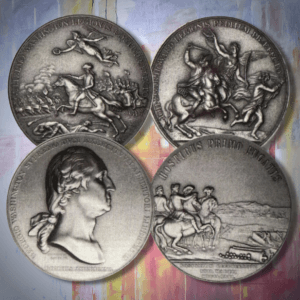 The Duviviers: Medalists to Kings
The rich legacy of five generations of the Duvivier family is found in medals created for French royalty.
READ NOW
April 23 | Trivia Question #7
Each year Krause Publications holds a Coin of the Year (COTY) international awards competition, recognizing new coin designs in a variety of categories. Name the U.S. coin that was most recently awarded the competition's top prize, the "Coin of The Year." Pictured: 2020 Women's Suffrage Centennial silver dollar, Most Historically Significant, 2022 COTY Awards.

Answer: 2019 Apollo 11 50th Anniversary Proof Silver Coin (presented in 2021). The curved coin's obverse was designed by Gary Cooper and sculpted by Joseph Menna. The reverse was designed and sculpted by Phebe Hemphill.

Day Seven Winner: Chris Wilson
April 22 | Trivia Question #6
The U.S. Mint's American Eagle Platinum Proof Coin Program features stunning and innovative designs celebrating ideals central to the country's foundation. What important part of our political framework is honored on the series currently being released? Pictured: 2019 and 2020 $100 proof platinum coin, part of the "Preamble to the Declaration of Independence" series (2018-2020).

Answer: The First Amendment. This series (2021-2025) commemorates the five freedoms ensured in the amendment.

Day Six Winner: Lyle Okamoto
April 21 | Trivia Question #5
A gold medal celebrating Revolutionary War General Daniel Morgan's 1781 victory over the British at the Battle of Cowpens recently commanded a record price. The piece is part of what series, notable for being the first medals commissioned by U.S. Congress and for featuring stunning, neoclassical designs?

Answer: The Comitia Americana series. The 11 medals were commissioned to honor Revolutionary War heroes, beginning with the "Washington Before Boston" medal in 1776. The new country did not yet have the technology or expertise necessary to strike high-quality medals, so most Comitia Americana medals were designed in France and struck at the Paris Mint.

Day Five Winner: Clark Davis
April 20 | Trivia Question #4
U.S. National Bank notes of the 1st Charter Period include reverse designs taken from famous historical paintings. What prominent artist's painting is featured on the back of the 1st Charter $100 note? Hint: The same painting now appears on a current Federal Reserve note. Pictured below: Series 1875 $10 NBN "Discovery of the Mississippi by De Soto," Series 1875 $20 NBN "The Baptism of Pocahontas."

Answer: John Trumbull (1756-1743). His "Declaration of Independence" is also featured on the current $2 bill.

Day Four Winner: Caleb Meier
April 19 | Trivia Question #3
The Renaissance of American Coinage refers to a period in the early 20th century when designs were changed and some of the most famous and stunning U.S. coins were created. Whose 1904 letter to a U.S. Cabinet member is credited with beginning this process? Pictured below: 1916 Standing Liberty quarter and 1916 Mercury dime.
Answer: President Theodore Roosevelt. His short letter to Treasury Secretary Leslie Mortimer Shaw read: "My dear Secretary Shaw: I think our coinage is artistically of atrocious hideousness. Would it be possible, without asking permission of Congress, to employ a man like Saint-Gaudens to give us a coinage that would have some beauty?"

Day Three Winner: Brian Callahan
April 18 | Trivia Question #2
In 1898 a design debuted on French coins, and continues to be featured on French euro coins today. Name this famous design (in French or English) and the artist who created it.
Answer: "La Semeuse" (The Sower), by Louis-Oscar Roty. The figure represents Marianne, a symbol of the French Republic.

Day Two Winner: Anthony Ponto
April 17 | Trivia Question #1
The new American Women Quarters Program features an updated obverse design with George Washington facing right instead of left. What artist created this design? Pictured: 2022 Wilma Mankiller quarter dollar.
Answer: Laura Gardin Fraser (1889-1966). She also designed several commemorative coins.

Day One Winner: Shelby Catino
The History of National Coin Week
The history of National Coin Week began in 1923, when American Numismatic Association Governor Julius Guttag suggested to the association's President, Moritz Wormser, that a week-long event should be established "to attract the general public to our hobby and consequently increase our membership, and aid in our science." That December, the first announcement of a "Coin Week" was made in The Numismatist and scheduled for the week of February 9-16, 1924.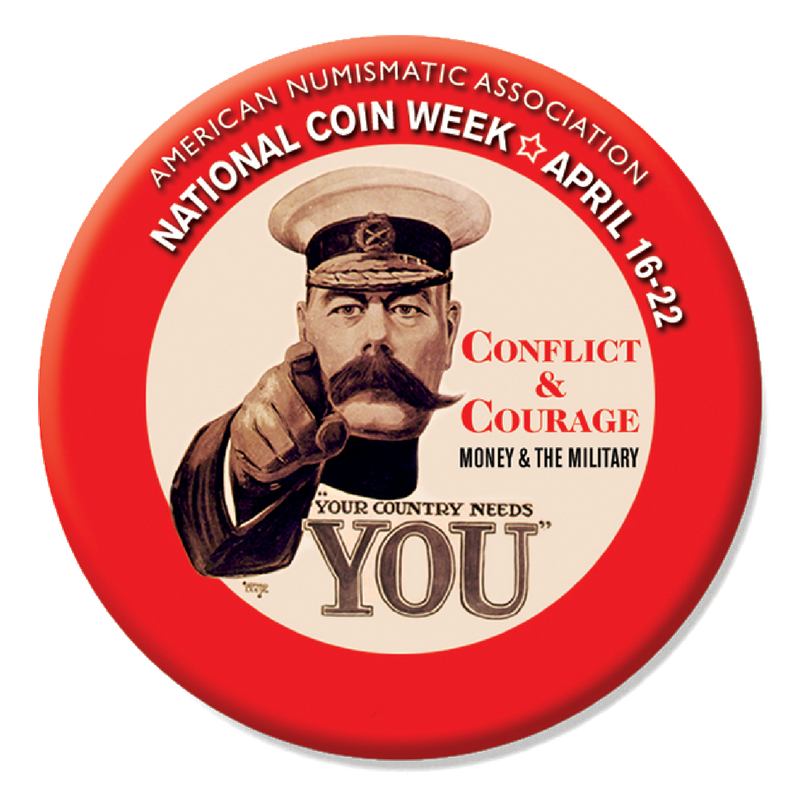 The first National Coin Week was a success, and discussion ensued in 1924 about establishing an annual event. The following year, the name was changed to "Old Coin Week," and the event was planned for February 15-21. In 1925 Wormser said, "Let us all work together for the accomplishments of the principles for which the American Numismatic Association was founded: To disperse numismatic knowledge . . . to demonstrate that numismatics is an educational and entertaining pursuit . . . and to imbue other collectors with your own enthusiasm and love for the subject."

Coin Week enjoyed successful observances in 1926 and 1927 under President H.H. Yawger. But, from 1928 to 1938, the association did not actively promote the event, and it existed in name only. In 1939 member Lee Hewitt of Chicago proposed that the American Numismatic Association reinstate Coin Week as "National Coin Week." President J. Henri Ripstra confirmed a new March date and announced that prizes would be given to clubs and individuals who accomplished the most during the week. In 1942 the observance was moved to the third full week of April, where it has remained ever since.
VIEW PAST NATIONAL COIN WEEK PAGES BELOW ►