Museum Showcase
Show attendees have the opportunity to see some of the world's most beautiful and valuable coins, paper money and related numismatic treasures not seen anywhere else.

World-class exhibits are always a huge draw at the World's Fair of Money. Many of the items are from the ANA's Money Museum in Colorado Springs, while other rarities are on special loan from collectors. Rarities on display in Rosemont will include: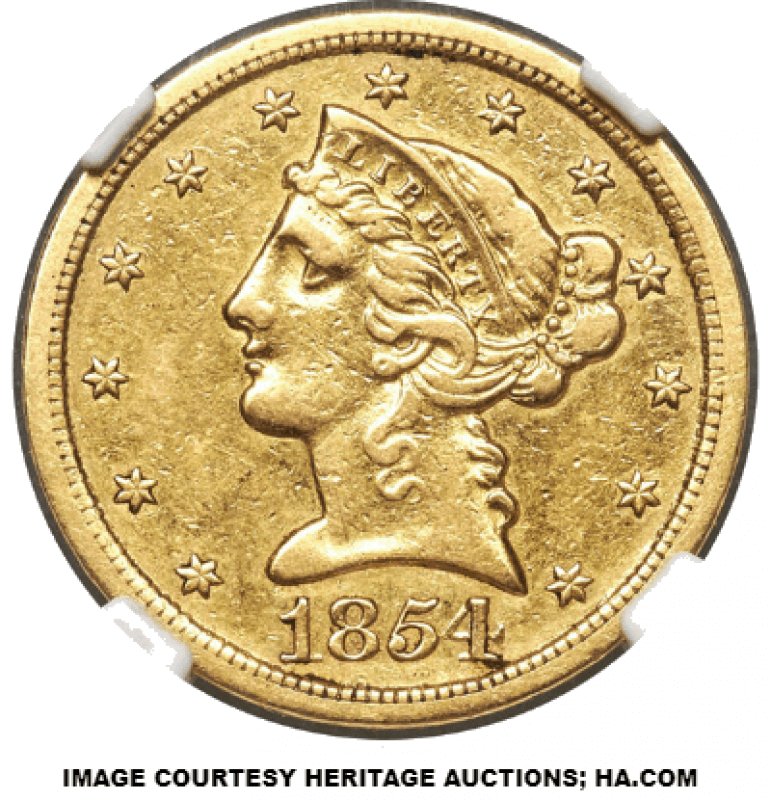 1854-S Half Eagle
The first public display of the recently discovered, fourth known example of an 1854-S Half Eagle that sold at auction for $2.1 million. It was struck during the first year of operations at the San Francisco Mint during the height of the California Gold Rush. On loan courtesy of Brian Hendelson and Classic Coin Co.



1942 High Relief Pattern Lincoln Cent
The first public display of the recently discovered, unique 1942 High Relief pattern Lincoln cent, courtesy of David McCarthy.



Extremely Rare Pattern Coins
The first public display from the Black Cat Collection of four famous and extremely rare U.S. $1 denomination pattern coins: Barber's 1872 and 1879 "Amazonian" designs and Morgan's 1879 "Schoolgirl" designs. Courtesy of the coins' owner and Legend Numismatics.




1943 Bronze Alloy Lincoln Cent
The first Midwest public display of the 1943 bronze alloy Lincoln cent that sold last year for more than $1 million, courtesy of the Dazzling Rarities Collection.




Ancient Coins of the Lycian Dynasty
Masterpiece ancient coins of the Lycian dynasties, courtesy of John Nebel – examples of what researchers believe are the first coins in the world to depict actual people.



Plus More Numismatic Treasures Worth Millions!
An exhibit of error notes as well as early large size National Bank Notes from the Bebee Paper Money Collection; the McDermott/Bebee 1913 Liberty Head nickel and Idler/Bebee Type III 1804 Draped Bust silver dollar; and the Louis Werner Collection of 1930s era capped "Novel Cents" with the machine used to create them.