ancient coin project

The ANA David R. Cervin Ancient Coin Project - A way for Young Numismatists to learn about and earn ancient coins.
Would you like to participate in the world's finest and oldest hobby: coin collecting? Or, are you already a coin collector or numismatist? What's the difference? A collector may save coins, but a numismatist also studies his/her coins, learning the history behind their production; identifies and catalogs them; and shares knowledge and experiences by writing articles, exhibiting or speaking.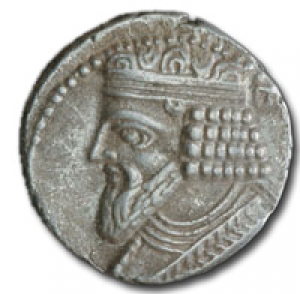 How does one grow from being a coin collector to a numismatist? One way is to join the ANA's David R. Cervin Ancient Coin Project. Named in honor of the project's founder and 25-year coordinator, it provides a way for young collectors to earn a series of quality ancient coins by writing articles or school reports, doing a presentation for school or Scouts, exhibiting, or doing other interesting (and fun!) projects. The Ancient Coin Project Form outlines the method for earning coins. You do not have to know anything about ancient history or do your projects on ancient coins.

So take the first step, join the David R. Cervin Ancient Coin Project and start earning ancient coins. You'll have lots of fun doing it, and you'll be on your way to becoming a numismatist! All submissions must be unique to this program. Along the way, if you would like more information about any of the coins you earned, please contact Harlan Berk [Bio], project sponsor.
For More Information Please Contact