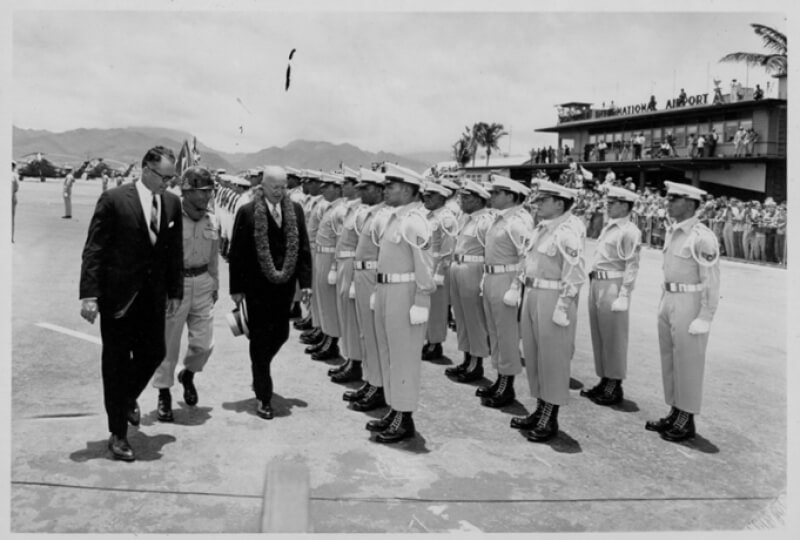 Hawaii: Presidential Numismatic Artifact
President Eisenhower awarded/gifted a special Government medal (sGm) during his visit to Hawaii from June 20-25, 1960. My research has shown that:

1. Only 400 medals were struck by the Philadelphia Mint.
2. The medal was designed by Frank Gasparro.
3. The medal is the first U.S. Mint product to bear the design element for the State of Hawaii (not to be confused with the Kingdom of Hawaii or the Territory of Hawaii).
4. Only 267 survived and are available to collectors.

This information may seem trivial now, but it was undocumented for over a half-century. More importantly, the medal itself is a presidential artifact. Better yet, a presidential numismatic artifact. Even better, a presidential numismatic artifact personally awarded by the President himself. Better than better is the fact that the medal is tied to the first visit by a President to the State of Hawaii, and the same President that signed into law the establishment of the 50th state. In other words, the medal is tied directly to a US historical events and the Office of the President of the United States.

The images and newspaper documents President Eisenhower's visit to the State of Hawaii. The medal is in my collection.

There is a another interesting story about the cancelled Alaska medal...It would have been nice to have a sGm that represented the 49th state (of which President Eisenhower also visited earlier on June 12-13, 1960 and signed into law the establishment of the 49th state.