Please Note: The Money Museum will be closed to the public at noon, Friday, December 15th.
Preview Unavailable.
Featured Exhibits & Attractions
Virtual Museum
Explore the Money Museum's Online Collection, take a 360 virtual tour, or view our numerous online exhibits.
General Information
Find hours, location, and admission prices for the Edward C. Rochette Money Museum in Colorado Springs, Colorado.
General Information
ADMISSION FEES
ANA Members – Free
General Admission – $8
Seniors (55+) – $6
Military and Students (with ID) – $6
Groups of 8 or more – $5 per person
School Groups & Kids 12 and under – Free
Colorado College Students, Faculty & Staff (with ID) – Free
LOCATION AND HOURS
818 N. Cascade Avenue
Colorado Springs, CO 80903
On the Colorado College campus, adjacent to the Fine Arts Center
Museum Hours: Tuesdays through Saturdays from 10:30am to 5pm.
MONEY MUSEUM GIFT SHOP
The Money Museum Gift Shop is your one-stop shop for fun and eclectic souvenirs! Find everything from U.S. Mint products and collecting supplies to hobby books, apparel and educational games for kids.
Parking
Parking is available in the lot on the north side of the Money Museum building.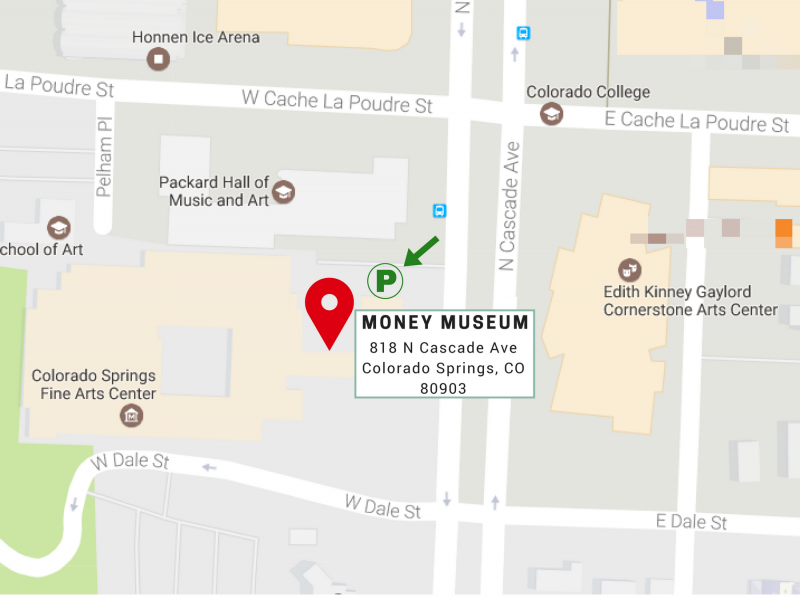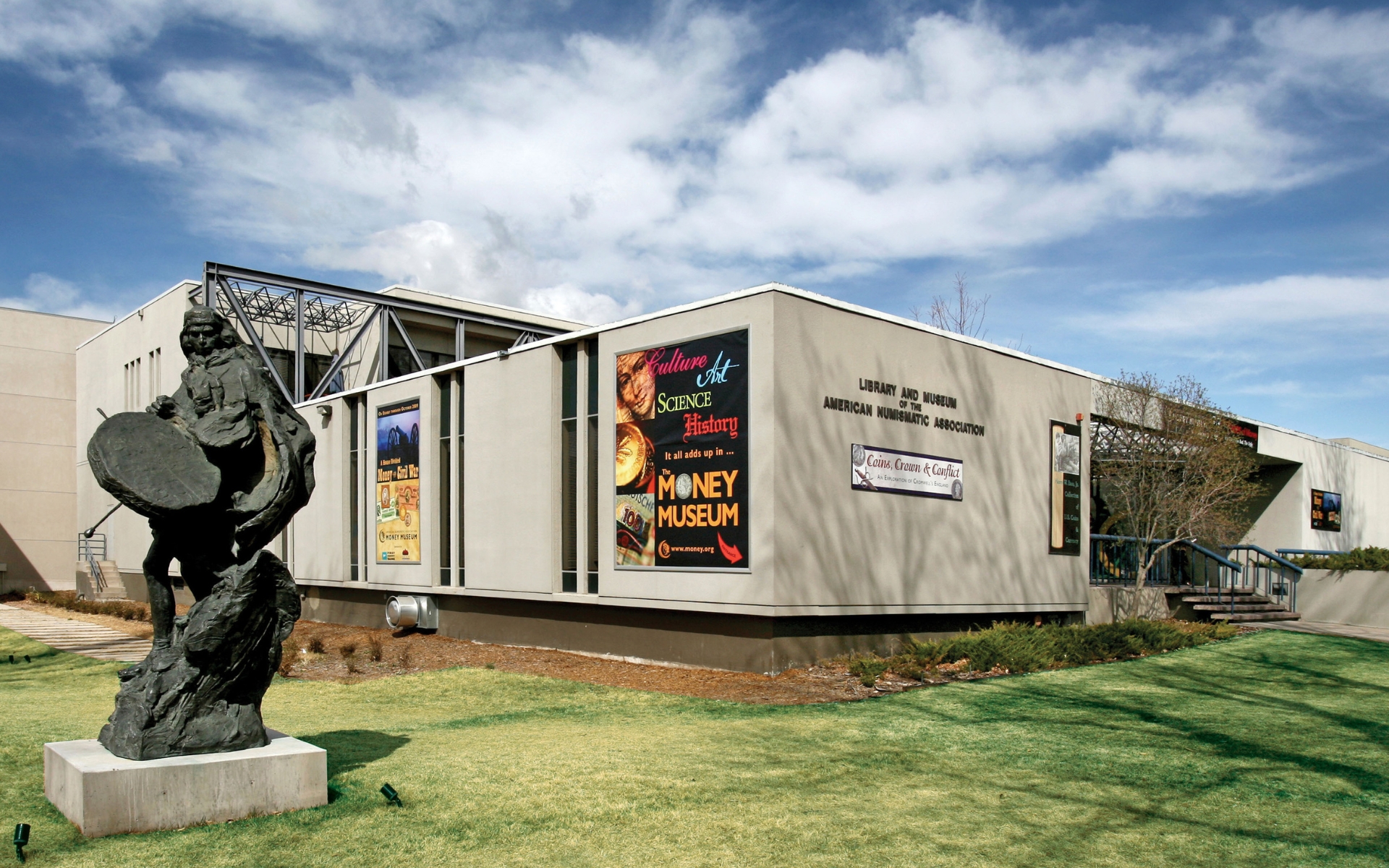 About the ANA
Money Museum
The Edward C. Rochette Money Museum, located in Colorado Springs, Colorado, is a treasure trove for numismatists and history enthusiasts alike.
Established in 1967, this distinguished institution is dedicated to preserving and showcasing an extensive collection of coins, paper currency, and other forms of monetary artifacts from across the globe and throughout history.
Visitors to the museum can immerse themselves in the captivating world of currency, exploring exhibits that illuminate the development of money and its role in shaping human civilization.
About Edward C. Rochette
Donation Policy
Subscribe to Our Blog
Numismatic news and stories, coin collecting tips, and more. ANA Coin Press is the official blog of the American Numismatic Association.