The Kids Zone at the Money Museum
Teaching kids about money the way they learn best: by doing and playing.
Through fun activities, interactive exhibits and FREE classes, children can pick up basic and advanced concepts — from how to make change to understanding monetary systems. The exhibits teach children about history, geography, trade, art, world cultures and more.
Be sure to sign up in advance — these events fill up quickly!
Admission
FREE for children 12 and under. When kids participate in a KidsZone class, their parents are allowed to view and explore the Money Museum exhibits for free!)
10:30 a.m. to 12 p.m., ages 4-7
1:30 p.m. to 3 p.m., ages 8-12
Questions?

Contact Sam Gelberd, numismatic educator, at

s

gelberd@money.org
or call (719) 632-2646.
Location
818 N. Cascade Avenue, Colorado Springs, CO 80903
On the Colorado College campus, adjacent to the Fine Arts Center
Parking
Parking is available in the lot on the north side of the Money Museum building.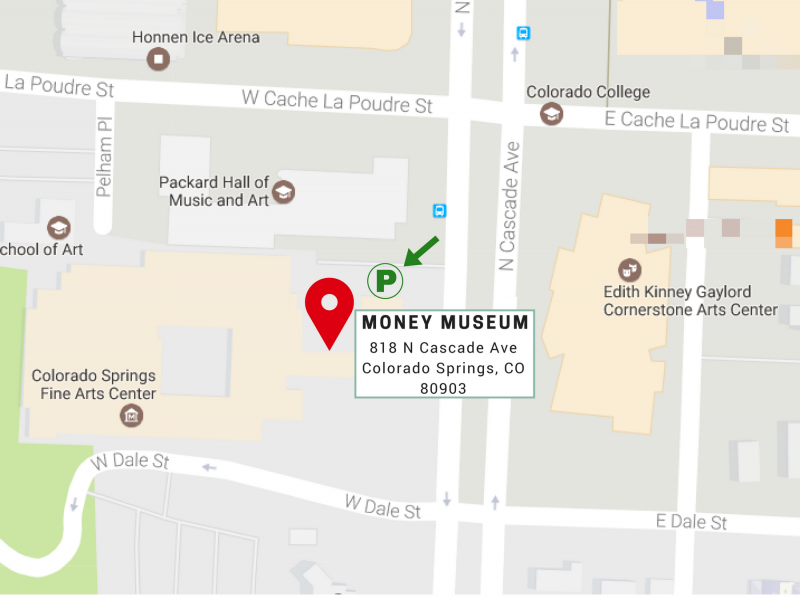 2023 Kids Zone Class Schedule
October 21

Designing Paper Money Part II: Paper Making

Did you know our paper money is made from a mysterious mixture of materials? This class will show you some of the secrets used to make our U.S. currency – and then we'll make our own homemade blend of paper from scratch!

November 18

Economics and Money Museum Tour

Why do some items cost more than others? Have you ever had a lemonade stand? Do you know how to make the right decisions with money? What is hyperinflation? This class will help you answer some of the trickier questions about making, saving, and spending money. Afterward, we will explore some of the newer exhibits in the ANA Money Museum!