Consumer Awareness
Consumer Awareness Resources (C.A.R.E.)
The ANA's C.A.R.E. program was established to help make the industry safe for collectors and investors. We achieve this goal by arming both members and non-members with knowledge through our many educational resources, fraud alerts and awareness outreach projects and by serving as an advocate to the public through our loss alert/reward program, mediation services and partnerships with local, national and federal law enforcement agencies.
An educated numismatic community is the best defense against fraud; we encourage everyone who loves the hobby to take the time to increase their awareness.
Resources
ANA Resources
Mediation Services
Buying and Selling Bullion Coins
Ancient Coin Import Restrictions
Consumer News
CFTC Issues Precious Metals Fraud Advisory
The Commodity Futures Trading Commission has issued a Precious Metals Fraud Advisory alerting customers to precious metals fraud. Follow the link below for further details and resources to help you identify precious metals scams.
"Alert" Theft — 2023 World's Fair of Money® THEFT ALERT: During setup for the World's Fair of Money on August 15, 2022, a dealer's display case of Rolex watches and coins were stolen.
Persons having any information about the theft or items on the list of stolen items should contact the Detective Division of the Rosemont (Illinois) Police Dept at 847-344-2359 or Doug Davis at the Numismatic Crime Information Center at Doug@numismaticcrimes.org / 817-723-7231.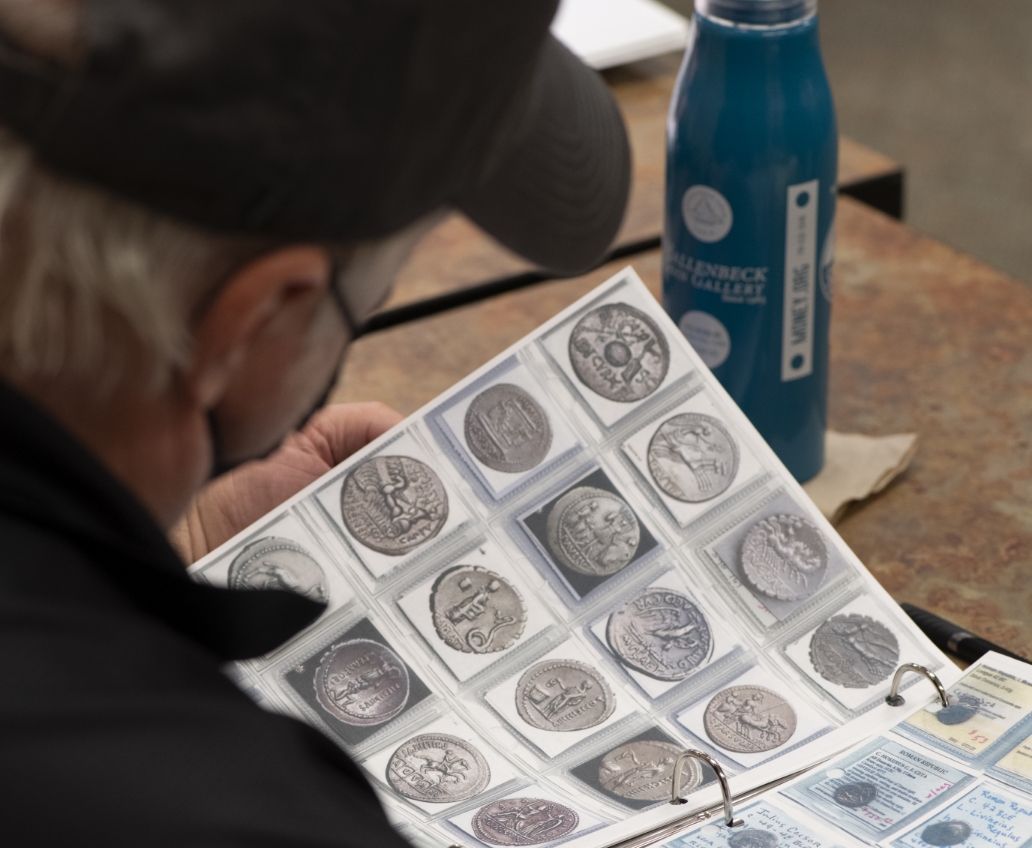 Security Tactics for Dealers Attending Coin Shows
Doug Davis – Founder/President NCIC
Bryan Davis – Crime Analyst
Dealers who participate in coin shows are potential targets of numismatic predators. The following tactics and practices provide dealers and their employees with a basic safety plan that will help reduce the chances of becoming a numismatic crime victim.
See Security Tactics Checklist