coin shows, numismatic seminars & events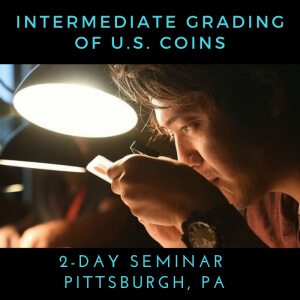 Intermediate Grading of U.S. Coins (2-Day Seminar)
Pittsburgh, PA | August 2-3, 2020
Students will gain a better understanding of current grading-service philosophies and how they evolved in the market place. Held in conjunction with the Pittsburgh World's Fair of Money®.
LEARN MORE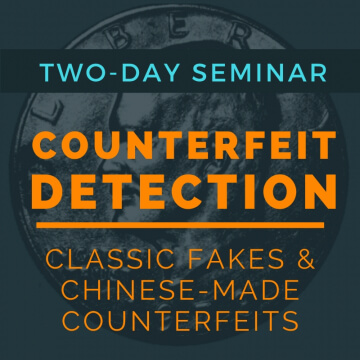 Counterfeit Detection: Classic Fakes & Chinese-Made Counterfeits
Fredericksburg, VA | September 23-24, 2020

This course offers the opportunity to learn how to identify most U.S. counterfeit coins as well as the latest Chinese-made fakes circulating in commerce.
LEARN MORE/REGISTER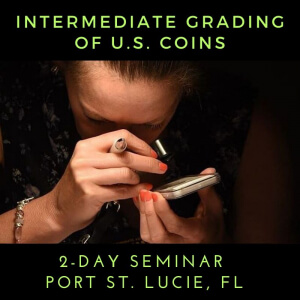 Intermediate Grading of U.S. Coins (2-Day Seminar)
Port St. Lucie, FL | October 10-11, 2020
This mid-level course is intended to sharpen grading skills through hands-on group and individual exercises, with instructor feedback on each coin. Hosted by the Treasure Coast Coin Club.
LEARN MORE/REGISTER