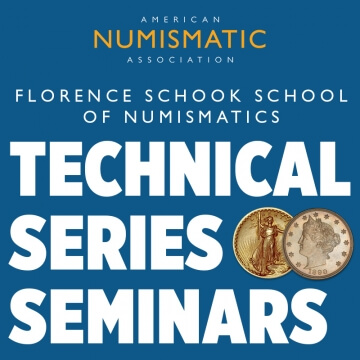 Upcoming seminars & workshops
We believe the quality of training can be measured by the knowledge of your instructor, and we are proud to have some of the best instructors in the industry.
Our small class size allows you to forge connections with fellow students and instructors alike, providing an opportunity for professional camaraderie and networking. (Enrollment is limited to 25 students per class.)
Email
seminars@money.org
for more information or click on one of the links below to register for a specific class.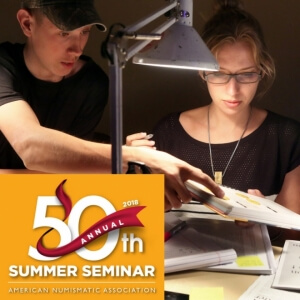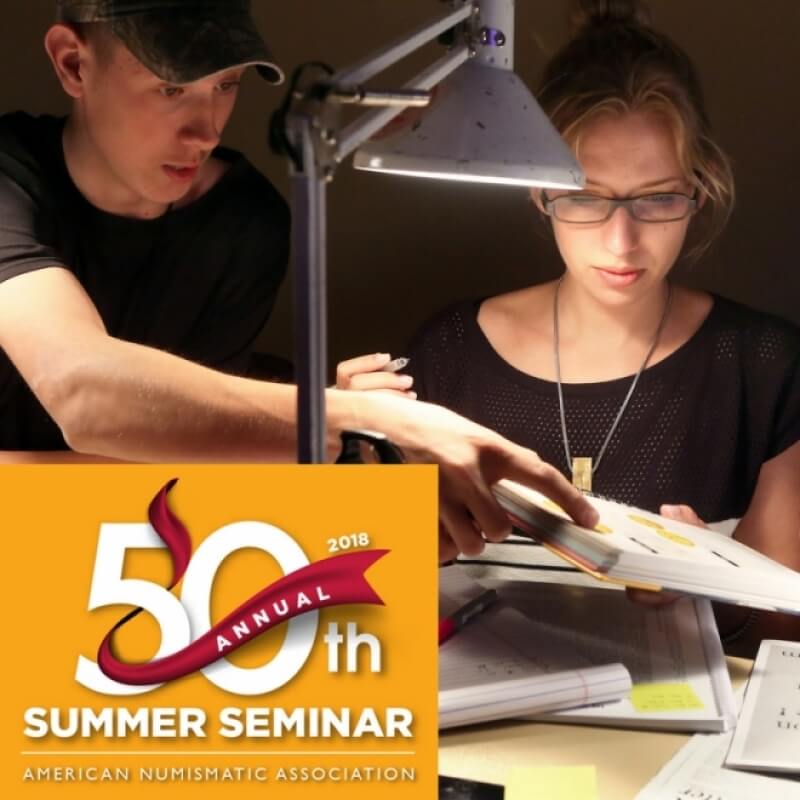 Summer Seminar: June 16-28, 2018
Summer Seminar is a once-a-year opportunity for numismatic learning and camaraderie that offers students a varied selection of week-long courses designed for discovery or continued study.
REGISTER/LEARN MORE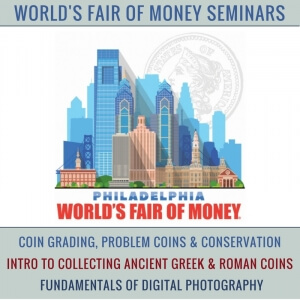 World's Fair of Money Seminars: August 14-18, 2018
Learn more about this year's seminars, including: Coin Grading, Problem Coins & Conservation; Introduction to Collecting Ancient Greek & Roman Coins; and Fundamentals of Digital Photography.
REGISTER/LEARN MORE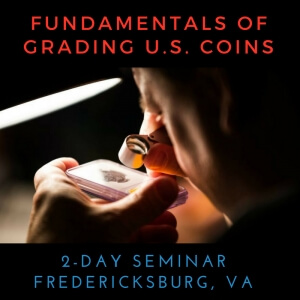 Fundamentals of Grading U.S. Coins: September 19-20, 2018
This 2-day seminar covers many topics and emphasizes the fundamental principles of grading circulated U.S. coins, including the history and evolution of grading standards, analysis of a coin's focal points, technical and market grading, how to determine initial signs of wear and evaluating surface marks,strike, luster and eye appeal.
REGISTER/LEARN MORE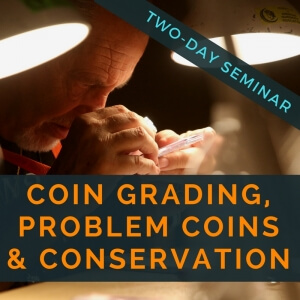 Coin Grading, Problems Coins & Conservation: October 18-19, 2018
This 2-day seminar will help students avoid costly mistakes by developing their grading skills and teaching them to spot a wide variety of surface problems, enhancements, alterations and conservation issues that can adversely affect a coin's grade.
REGISTER/LEARN MORE