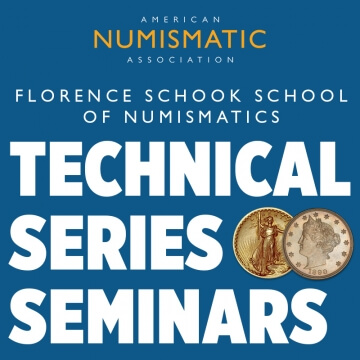 Upcoming seminars & workshops
We believe the quality of training can be measured by the knowledge of your instructor, and we are proud to have some of the best instructors in the industry.
Our small class size allows you to forge connections with fellow students and instructors alike, providing an opportunity for professional camaraderie and networking. (Enrollment is limited to 25 students per class.)
Email
seminars@money.org
for more information or click on one of the links below to register for a specific class.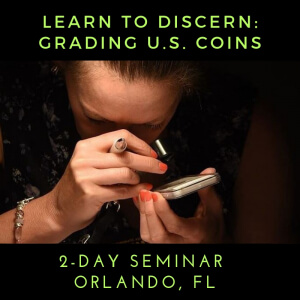 CLASS FILLED
Orlando, FL | January 7-8
Putting the fun back into fundamentals, this course demonstrates the art and science of coin grading and equips students to grade like pros. CLASS FILLED.
LEARN MORE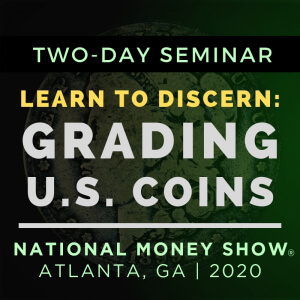 Learn to Discern: Grading U.S. Coins
Atlanta, GA | February 25-26, 2020

Take the worry out of your numismatic purchases by becoming knowledgeable about how U.S. coins should be graded. Register now for Learn to Discern: Grading U.S. Coins, held in conjunction with the 2020 National Money Show®.
LEARN MORE/REGISTER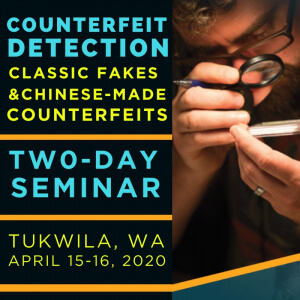 Counterfeit Detection: Classic Fakes & Chinese-Made Counterfeits
Tukwila, WA | April 15-16, 2020
"Know the coin, and you will recognize the fake" is a traditional tenet of counterfeit detection. Using digital images and extensive hands-on coin examination, students will put into practice this tried-and-true approach.
LEARN MORE/REGISTER