World's Fair of Money®
See $1 Billion of Historic Rare Coins in Rosemont, IL, August 13-17, 2019

Donald E. Stephens Convention Center, 5555 N. River Rd., Rosemont, IL 60018

---
Come see over one $billion$ of rare coins and colorful currency and find out what your old coins and paper money may be worth!

Build your collection from the best numismatic inventory anywhere, participate in a live auction, attend lectures and seminars, and view rare historical treasures from private collections.

---
SHOW HOURS
Tuesday 1 p.m. to 6 p.m.; Wednesday-Friday 10 a.m. to 6 p.m.

Saturday 10 a.m. to 4 p.m. (FREE admission on Saturday!)

Last admission is 30 minutes prior to closing.
Admission is $8 for the public; free for ANA members and children under 12. Admission is free on Saturday, August 17.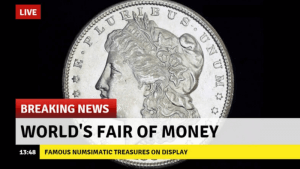 News & Updates
Check here for announcements and news stories.
LEARN MORE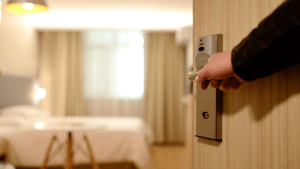 Accommodations
Explore lodging options and book your room here.
LEARN MORE/BOOK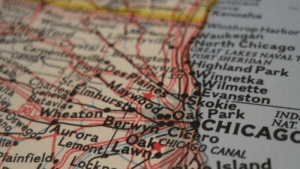 Transportation & Parking
Plan your trip to the Donald E. Stephens Convention Center.
GET STARTED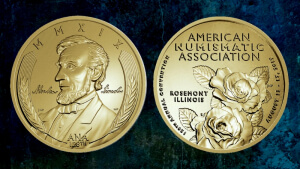 Convention Medal
This show's medal offers a design commemorating Abraham Lincoln — pre-order yours today!
LEARN MORE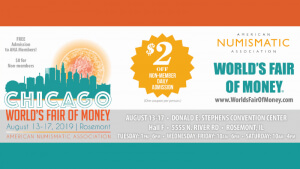 Admission Coupon
Download and present this coupon to save $2 on daily admission.
DOWNLOAD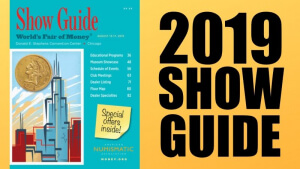 World's Fair of Money® Show Guide
Find information and special offers for this year's show!
VIEW
Auction Info, Events & Attractions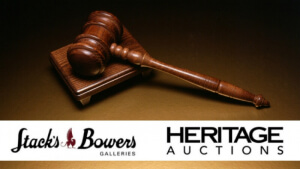 Auction Information
Auction schedules, lot viewings and pickup times can be found here.
VIEW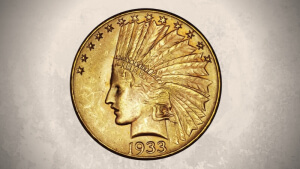 Money Museum Showcase
Visitors to the World's Fair of Money can see a multi-million-dollar display of historical numismatic treasures and rare specimens.
LEARN MORE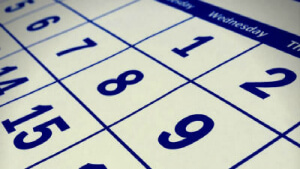 Schedule at a Glance
Find times and locations for club meetings, presentations and lectures, special events and much more.
VIEW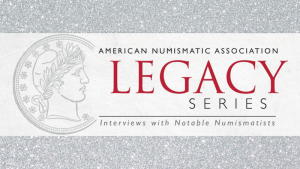 Legacy Series
The Legacy Series acquaints collectors with the legends, heroes and icons of numismatics.
LEARN MORE/REGISTER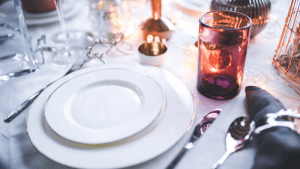 Sundman Luncheon
Meet Sundman Lecture Series presenters at this specially catered gourmet luncheon.
LEARN MORE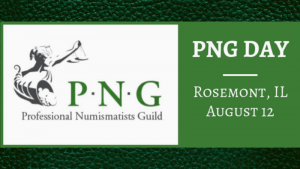 PNG Day | August 12
Presented by the Professional Numismatists Guild, PNG Day will be held at the Donald E. Stephens Convention Center.
LEARN MORE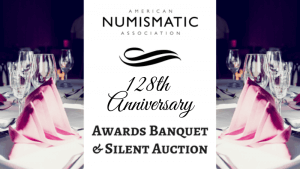 Awards Banquet & Silent Auction
Along with awards the annual banquet will include the installation of the 2019-2021 ANA Board of Governors.
Friday, August 16 | 7:00 - 10:00 p.m.
Grand Ballroom, Hilton Hotel | 5550 N. River Road, Rosemont
LEARN MORE/REGISTER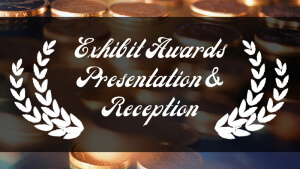 Exhibit Awards Reception
ANA exhibitors receive honors for the very best displays of numismatic research at this celebratory event.

Saturday, August 17 | 1:30 - 3:00 p.m..

Room 46, second Level | Donald E. Stephens Convention Center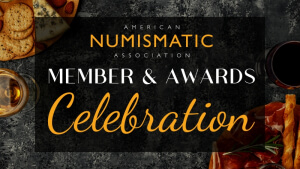 Member & Awards Celebration
A special event to celebrate membership anniversary milestones and honor service award winners, literary award winners, and Young Numismatist of the Year.
Thursday, August 15 | 3:00 - 4:30 p.m.
Rooms 46/48, 2nd Level | Donald E. Stephens Convention Center
REGISTER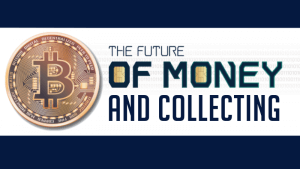 Sundman Lectures
The theme for this year's Sundman Lecture Series is The Future of Money & Collecting.
LEARN MORE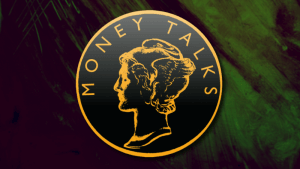 Money Talks
Learn from fellow numismatists, collectors and ANA members about their passions and latest research. Free and open to the public.
VIEW SCHEDULE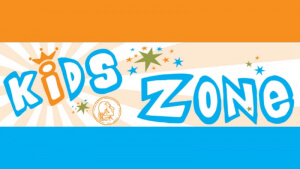 Kids Zone
Learn interesting numismatic facts and play exciting games for a chance to win prizes!
LEARN MORE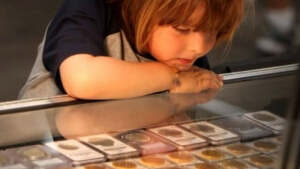 Young Collectors Corner
Are you a young collector between the ages of 5 and 17 who wants to learn something new about the hobby? Come join us for our Young Collectors Corner!
LEARN MORE
Silent Auction Items Needed for Chicago World's Fair of Money®

The ANA will hold its sixth annual Silent Auction at the Chicago World's Fair of Money on Aug. 16. The goal is to raise $10,000 to benefit the Robert Leece Advanced Scholarship Fund supporting numismatic education and Summer Seminar.
Silent auction items are needed to ensure a successful event. Popular items include sports paraphernalia and game tickets, collection evaluation by an expert, Presidential medals, travel/hotel packages and gift certificates and, of course, quality numismatic items. Cash donations also are welcomed. For more information, contact Brianna Victor at bvictor@money.org or call (719) 482-9865.


Welcome to the Online Registration Area for the World's Fair of Money®

Online registration for ANA members only. Non-members may register at the show.
Become a member onsite for as little as $28 and gain daily member access plus one-year membership in the ANA.
Click here to view all ANA member benefits.