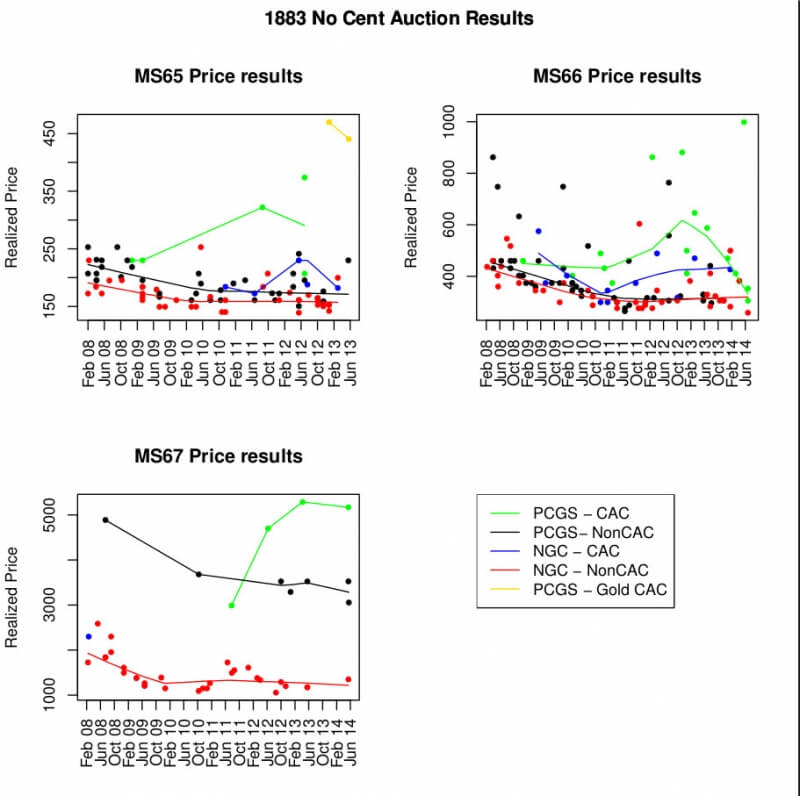 Prices - comparing PCGS vs NGC vs CAC vs No CAC
For the past 15 years, I have kept track of prices realized from major auctions for Liberty Head nickels. For fun, I thought I would compare those graded by PCGS and NGC (with and without CAC stickers). I did this for grades MS65, MS66 and MS67. I started the run in 2008 as that was the earliest result that included a CAC sticker.
I have posted the results in the graph attached. The lines represent the best fit for the data points.
The basic results show prices realized for PCGS is higher than for NGC. When a CAC sticker is included, the same holds true. However, a NGC CAC sticker is usually better than PCGS without the sticker.
These results do give some hard data to support the belief that PCGS is a better choice than NGC when it comes time to sell as well as reinforces the statements by CAC that their stickers will help you realize a higher price when it is time to sell.