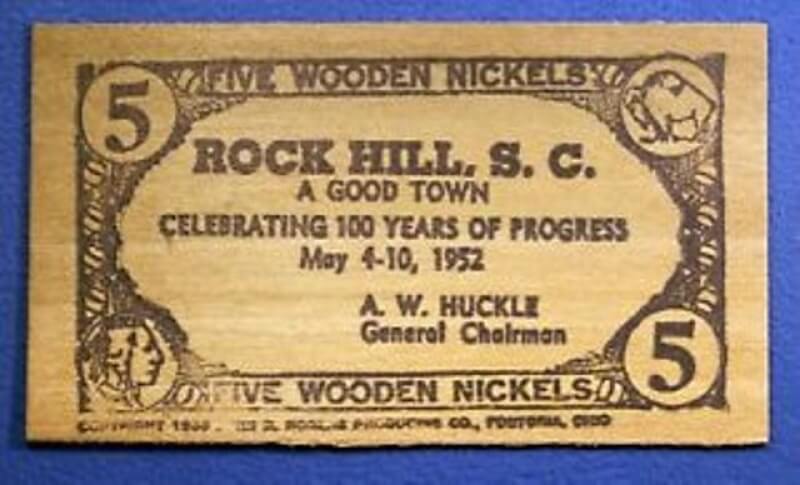 I have heard from more than few fellow ANA members that they don't feel anyone reads their blogs or even finishes reading them before some tiny comment. That may be true but not for everyone that blogs and reads blogs here. I my case I try to read and learn something from every ones blog. The other day I have proof it is working, at least for me.
I found myself at my coin dealer and after paying my bill I was looking around the store. I spotted two items I had recently read blogs about. First I saw a baggie full of milk bottle caps for sale. Now on Sept. 3/2018 Jonas's Coins wrote a nice blog on some of the "weird" things he collects. Milk bottle caps were one of them. There they were in my coin dealer's cabinet.
The second thing I spotted dealt with the blog written by Well Worn Copper on Sept. 16/2018 about wooden nickel flats. I never heard of the flats before but my dealer did. Right in his front counter was a nice example for sale. I have probably looked at both these items for months but didn't really "see" them.
After reading those two blogs my eyes were open to two new items I never noticed before. I learned something times two! Not bad for an old dude!!
Thanks for your time everybody. Check out the photos and please leave a comment. Reading the blogs does work!
Sources:
Money.org