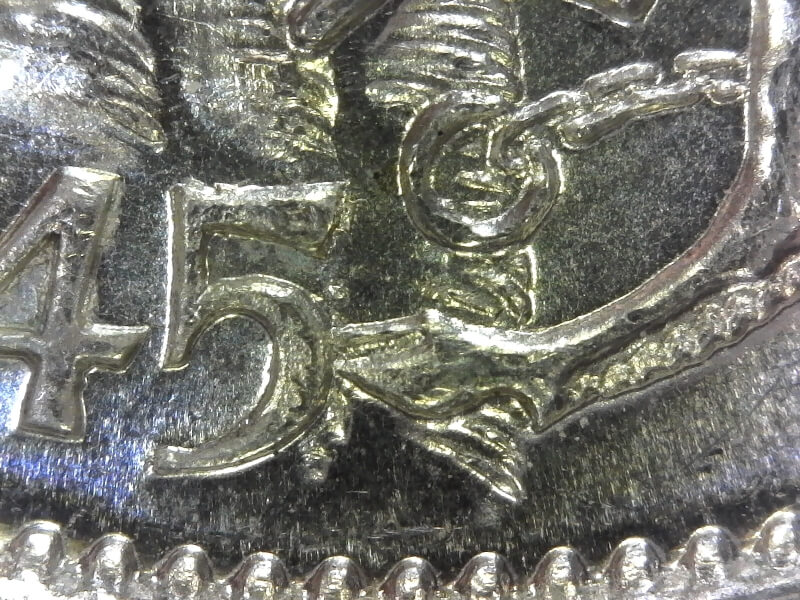 Canada 50c 1945 Wide date (WD) and Narrow date (ND)
The ability to identify die varieties can be rewarding as one will add more coins to their collection.
The above statement most certainly applies to Canadian fifty cents and dollars of the 1940's and 1950's.
One such example involves a recent coin order that appeared to involve a duplicate 1945 Canadian fifty cent as upgrade to a higher grade.
Utilizing A Charlton Standard Catalogue Canadian Coins Volume: One Numismatic Issues 70th Edition, 2016, Pg 186
I was able to distinguish both coins as separate die varieties; the coin that I already had was the 1945 Narrow date (ND), Pointed 5/5 and, the newly purchased coin was 1945 Wide date (WD) , Blunt 5.
A third variety exists that is a Wide date (WD) with a Pointed 5/5.
Both of the Pointed 5 varieties consist of a doubled 5 (5/5).