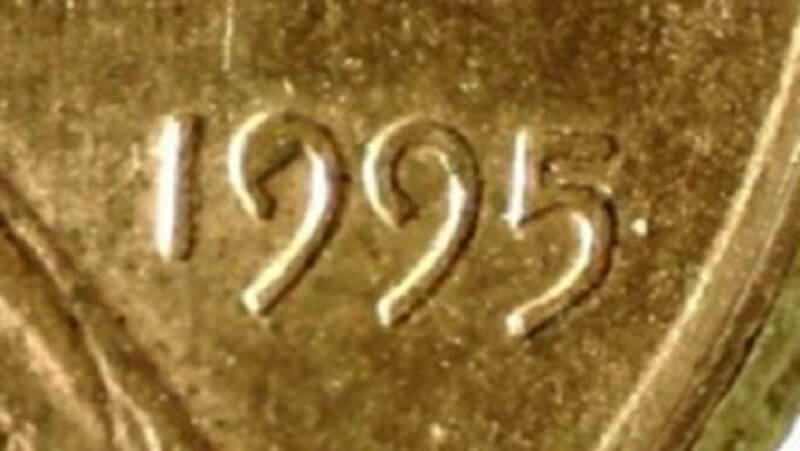 Filled Letters and Numbers
 A die break is the root cause of filled letters and numbers.
 In the photo is a 1995 Lincoln cent with a filled none. It is the result is a portion of the die breaking away, expanding the intended nine.
 There are collectors who will pay a premium for BU samples of coins with filled letters and numbers. The grading services disregard this type of error and do not note it on the grading holders. 
Stan McDonald - Author and Numismatist 
Thanks for the great comments.