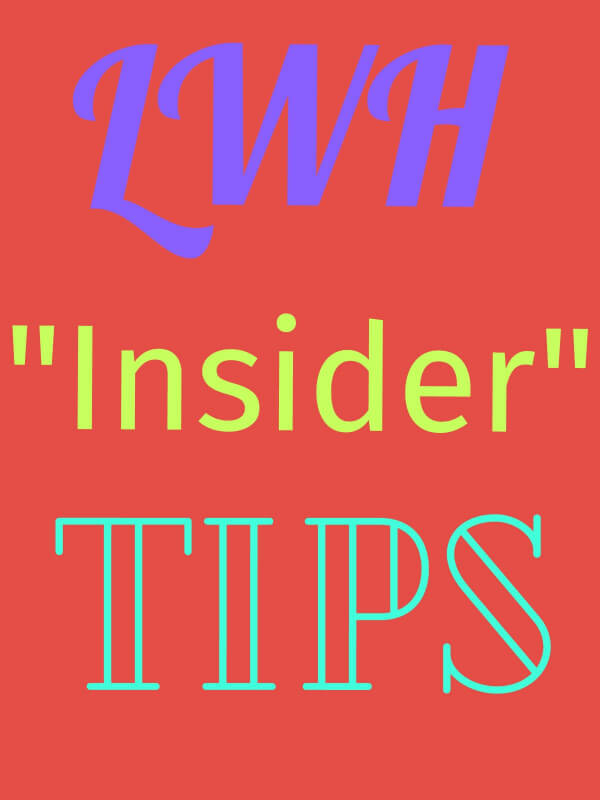 Welcome, again, back to the "LWH 'Insider' Tips"! While perusing through blogs on the ANA member blog, you may have noticed you can leave comments on them. Leaving comments is an aspect of the ANA website member blog you should employ. Now to the 'tips'!
1). Read a blog? Leave a comment
If you are able to, you should leave a comment on any blog you read. Comments, as numerous other users will and have said, are very useful, both to the blog-writer, the other readers, along with, in the case that your comment is a question, yourself. If you are providing further information on a topic, or are correcting an inaccurate fact you noticed, your comment will benefit the writer, besides the other readers. When it's a question, presuming someone answers it, you benefit. Commenting is also a good way to let the writer know how you feel about the issue they are addressing, and express your appreciation, if there, for the blog, or a specific aspect of it. If possible for you, when reading a blog, always leave a comment.
2). Be polite with your comments
When browsing and reading blogs, there will likely be incidents in which you disagree with a user's opinion, noticed a trend of erroneous facts, disliked what a user said, or any number of things that wouldn't lead to you stating agreement, approval, appreciation, or other related things. Does this mean you must simply not express your disagreement or disapproval? No, so long as you remember to be polite when doing so. Avoid sounding attacking or arrogant. Never seem as though you want to put down another user's knowledge or opinion, rather, sound as though you are merely observing something, whether it be that a factual issue or an opinionated one. Additionally, a way to lighten the comment is to point out a positive aspect of the blog/topic as well. Being polite in your comments is very important.
3). Be relevant(as far as possible)
This is a rather simple one to follow, and generally it is uncommon for someone to not do so naturally. However, it never hurts to ensure that in your comments you are not going off topic. It is one thing to speak on the subject in general, another thing entirely to go off on an unrelated topic. Irrelevant comments are not going to help you, the writer, or any other user.
4). Strive to say more than a word or too
Yes, sometimes a simple few word expression of some sort will work as a suitable comment. However, very often it is possible to say more than just a short line. Think about it. You are "commenting". Shouldn't what your comment you leave follow that? Of course. Perhaps you may observe a part of the blog you particularly enjoyed/appreciated, or maybe you have a brief something to say on the subject the blog is covering. Regardless, the writer, and other users, will appreciate your comments more if you put more into them.
This concludes the "LWH 'Insider' Tips" on the subject of comments on the ANA member blog. Check out previous 'tip' blogs, and, of course, look for future ones as well.
Here are links to my previous 'tip' blogs:
https://www.money.org/collector/user_11201/blog/lwh-34-insider-34-tips
https://www.money.org/collector/user_11201/blog/lwh-34-insider-34-tips-ana-member-blog-part-one
https://www.money.org/collector/user_11201/blog/lwh-34-insider-34-tips-ana-member-blog-part-two