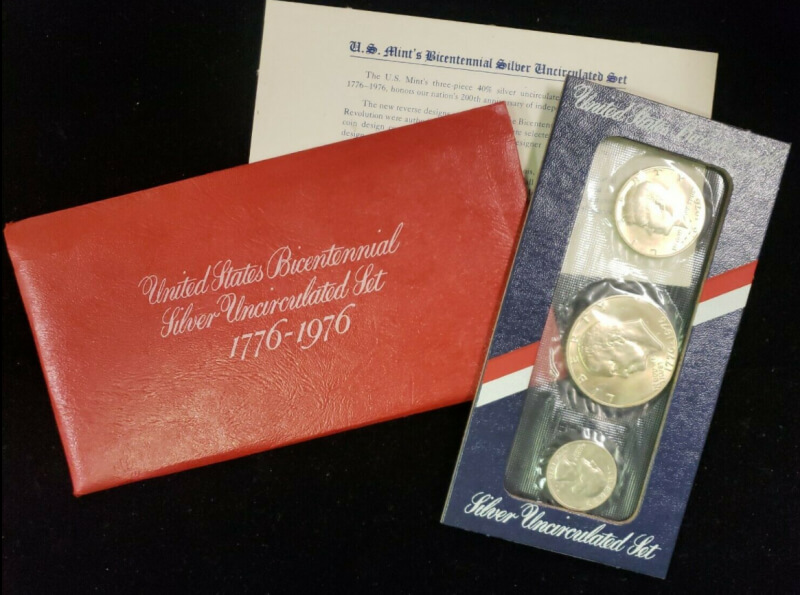 Coin Thoughts #117 by "SUN"
THE ONE AND ONLY

Once in a while I like to write about coins that would make a nice display, exhibit, or presentation at not  much cost.

The 1776-1976-S Bicentennial 40% Silver Quarter is the only quarter struck in 40% silver composition.  The prices for the quarters are reasonable.  In COIN WORLD "Trends" the value in MS65 or PF65 is $10.  The 3-piece Mint Set which includes a half dollar and dollar coin is around $20. (issued price $9)  The 3-piece Proof Set is $25. (Issued price $15)

On July 4, 1966, the Senate Joint Resolution 162, established the American Revolution Bicentennial Committee. The committee recommended coins, medals, stamps, etc.  Clifford Mishler, a committee member, recommended open competition for the coinage designs. Jack L. Ahr design was chosen for the quarter design. 

Reference: Walter Breen.s Complete Encyclopedia o U.S. and Colonial Coins, 1988