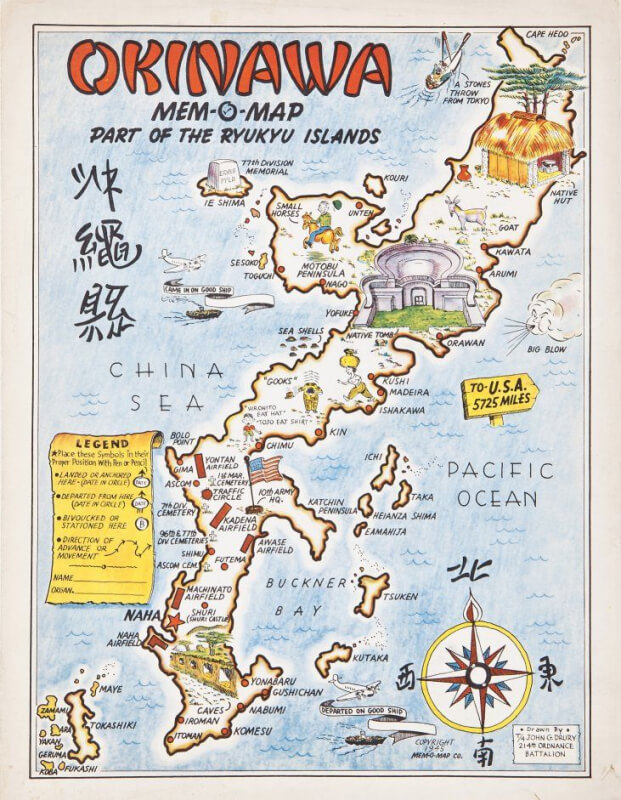 As some of you are aware, I was born in Japan.  But more specifically, I was born on the Japanese Island of Okinawa.  For those of you who are World War II history buffs, Okinawa was the location of one of the bloodiest battles in the Pacific Theater.  The battle to occupy Okinawa was also the last major battle of World War II.  Okinawa is in the East China Sea about 500 miles from the southernmost main Japanese Island of Kyushu.  Given that short distance, it is obvious why the U.S. fought so hard to occupy the island.  Incidentally, the Island was formally returned to Japan in 1972.  
There is still a significant U.S. military presence on Okinawa, but forces have been reduced in recent years while the American Territory of Guam has been used to absorb those formerly Okinawa-based forces. 
The medals you see pictured on this blog were sold as souvenirs of the Okinawa Ocean Expo held in 1975.  The Expo showcased Okinawa, still economically depressed at that time, to the world and turned the pristine tropical beaches of Okinawa into a major tourist destination for both Japanese and mainland Asians.  There was also a coin minted for the Ocean Expo but that will be featured in a future blog about the commemorative coins issued for Okinawa.