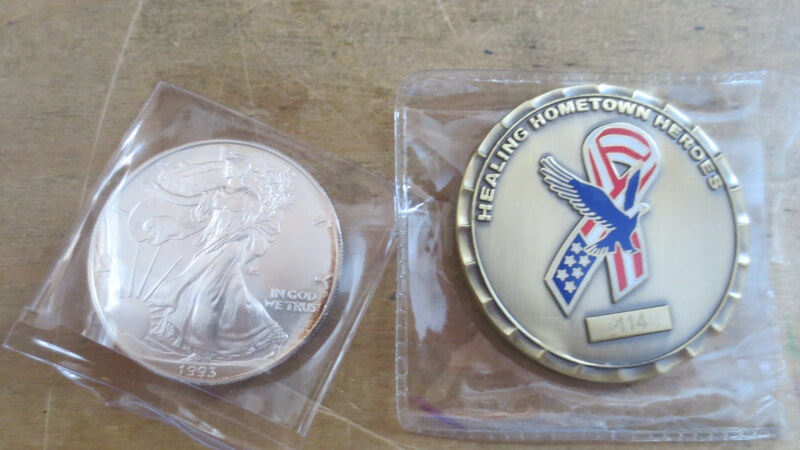 I so wish I would've been able to bring my Metal Detector to the bank, but the ground was so frozen and had around 10 inches of snow on the ground (and there was barely any dirt anyway!), so metal detecting was immediately put out of question. At the Creation Museum, the last thing we did was go into the bookstore (which had much more than books!). In there, I found 2 different sets of 'Coins of the Bible,' which were $11 each and had 6 ancient coin replicas in each. I decided to stay with US coins, so I just bought a coin album $6.00 with a Creation Museum cover and a flat penny.
When we got home, everyone noticed 2 chocolates on each of our beds. I went up and ate one, and then later was going to go eat the other, when I noticed two large, round objects. 'A SILVER EAGLE!!!' I thought, I then ran downstairs, nearly forgetting the massive, 2 in. token. I will be putting a blog up soon about the token for identification help.

So our trip did has some numismatic items included!