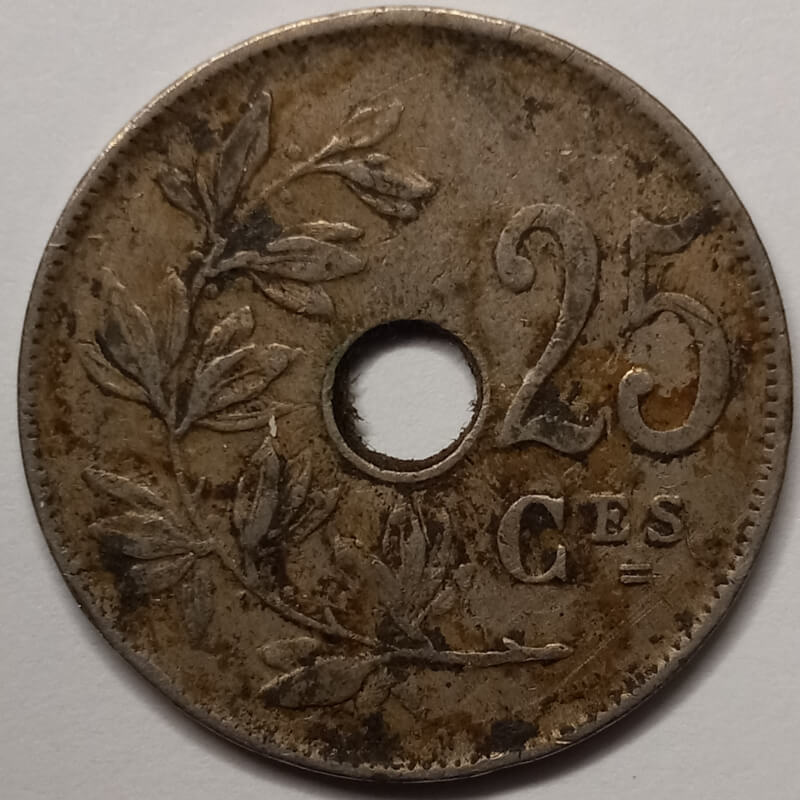 1922 Belgium 25 Centimes Coin
Albert I of Belgium was crowned King in 1909 and he was sovereign until his accidental death in 1934. A man considered a National hero after he led his army in World War I at campaings on Belgian soil. He was also a political reformer and founder of charities and social welfare institutions, facts that placed the monarchy in a more people oriented trend within the boundaries of his nation.

This interesting coin designed with the King's monogram on one of its sides and the simple olive sprig of the other has been considered intriguig and a well sought item because of its center hole, a feature we see in oriental coinage more often. Yet, it has been found this hole centered coin issuance is not necessarily tied to oriental nations.

The beautiful coin circulated from 1910 until 1929. It was minted with inscriptions in Dutch and French languages. Mine here is the French version. Thanks for your visit and comments.

In my own words.
For further details about this item and others please visit my collections section.

AC Coin$
Freedom. "Never give up."
"In God we trust."