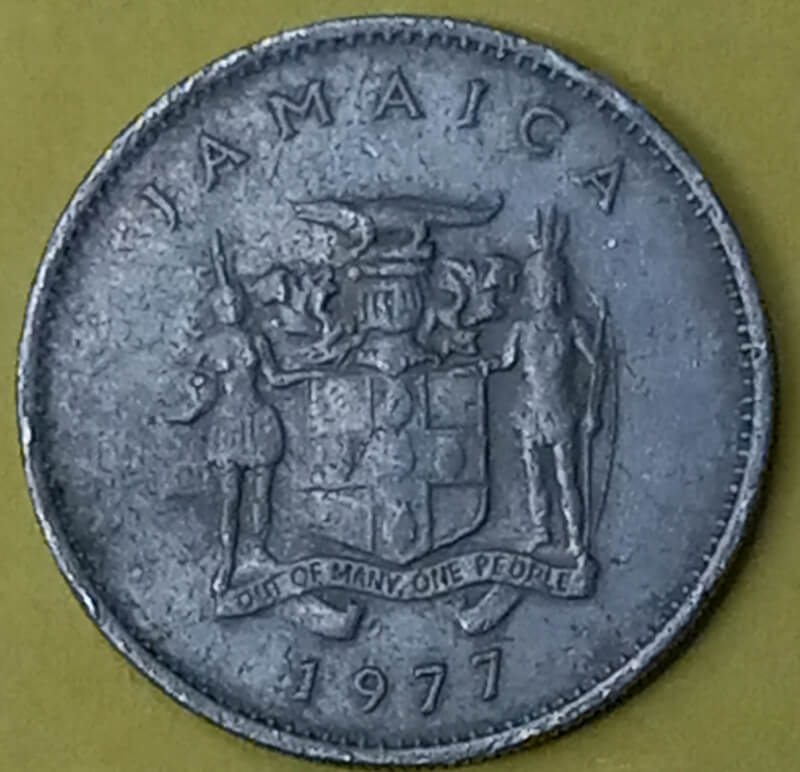 1977 Jamaica 10 Cents Coin
I have chosen to show this nice coin, and regardless of its well circulated effects, it gives me a sense of antique features.á

Decorated with a butterfly and a local motif of flowers on one side and the Island's Coat of Arms on the other it has a characteristic collectable attraction.á

The official currency of Jamaica is the Jamaican Dollar or JMD, it is also signed as $J or J$ locally. It is subdivided in 100 cents and it has certified m├║ltiple denominations, being the ten cents sample shoen here one of them. The JMD was officially introduced in 1969, before then, the Sterling Pound was the known currency of the island.á

In 1994 the Jamaican Ministries launched a reform redesigning all currency and turning the 5$J into a coin with several other adjustments as economy changes demanded fair actions.á

Enjoy this nice Jamaican Ten Cents coin as part of my Caribbean and International extensive collection. Thanks for your comnents.

In my own words.
For further details about this item and others please visit my collections section.

AC Coin$
Freedom. "Never give up."
"In God we trust."