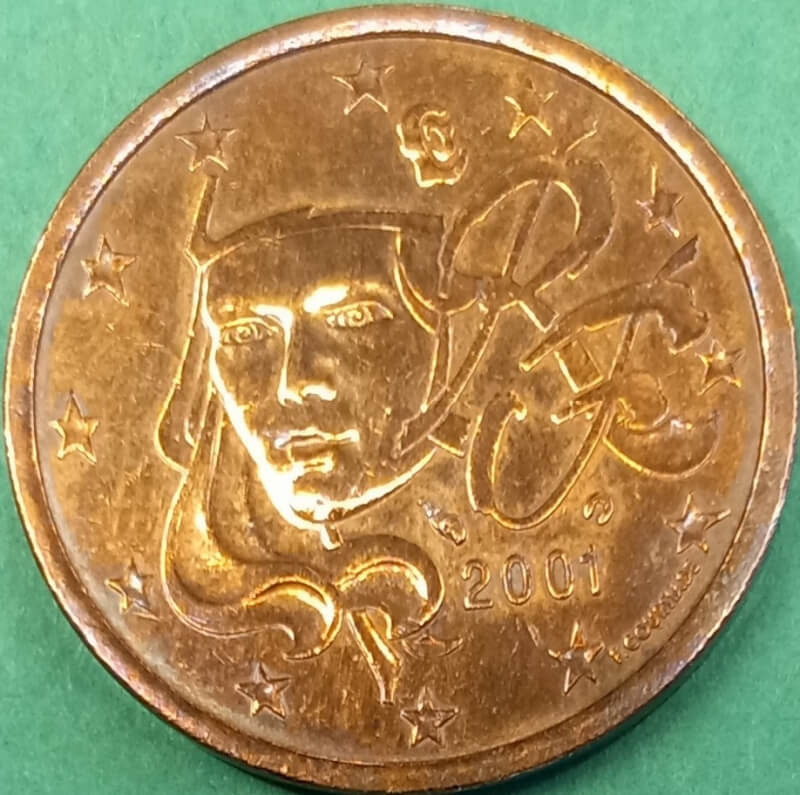 2001 Euro 5 Cents Coin, France issue
"Marianne - Fleur de Coin"
A design on the obverse of this attractive copper plated Coin. Embodies the strength of a renewed France. Shows the beauty of new economy progress and the feminine beauty as it is.

Among many country member states of the Eurozone, France offered creativo art in minting with varios designa, such as the one I present here.

The modern carved letters "RF" alonside the face of the Marianne stand for "Republique Fraçaise" a call for unified and even strongerEurope. Beautifully done coin.

In my own words.
For further details about this item and others please visit my collections section.

AC Coin$
Freedom. "Never give up."
"In God we trust."