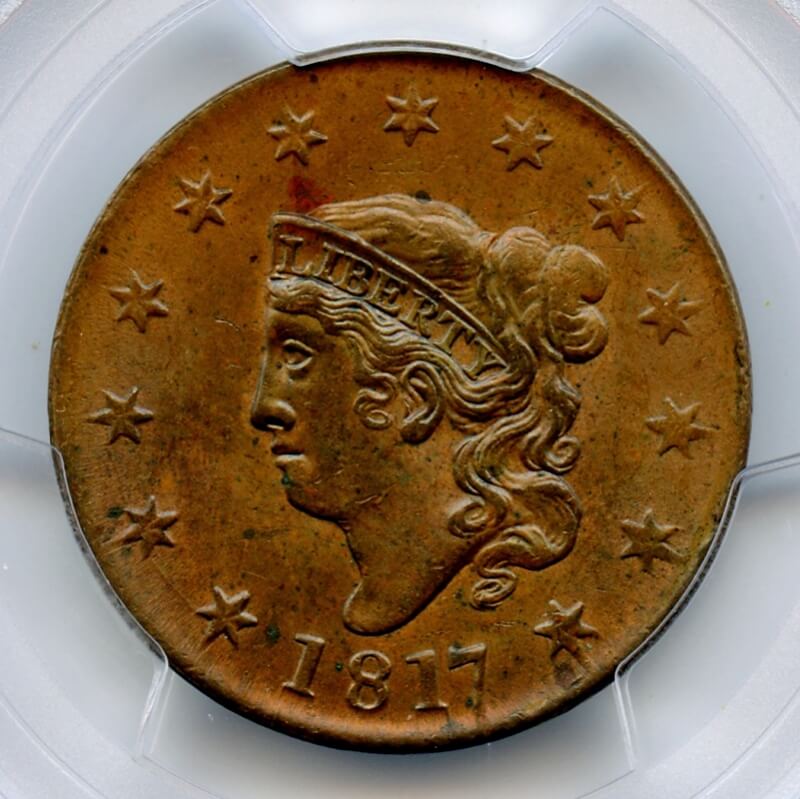 What a prolific year for the US Mint!
Here are my choice PCGS specimens representing every denomination of 1817.

I hope this piques your interest to research reasons why we minted only 2 denominations dated 1817.

Walter Breen refers to the Matron Head portrait as "spectacularly ugly".
William Sheldon compared it to "the head of an obese ward boss".

In the half dollars, all sorts of interesting varieties came forth that year, including scarce overdates.