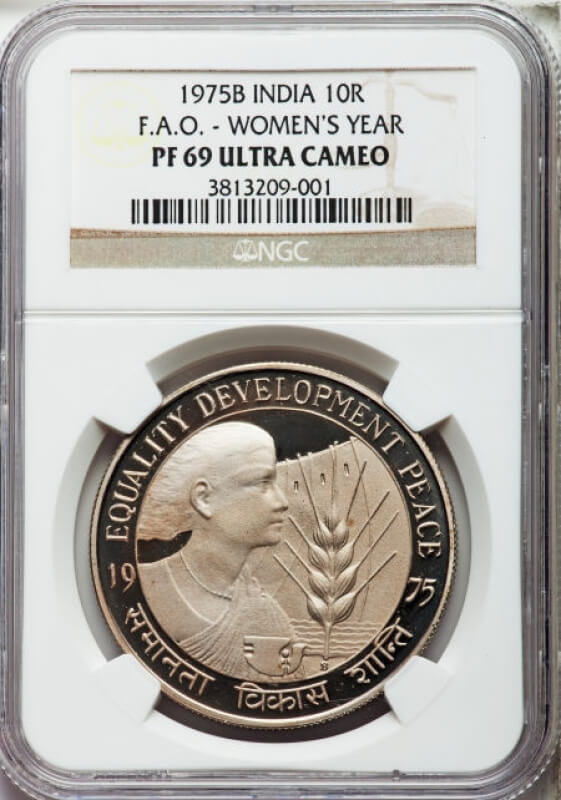 Anyone who collects world coins has seen FAO as part of the design on coins from many nations. But, do you know the significance. F.A.O. stands for Food and Agriculture Organization of the United Nations. It was founded in 1945 in Quebec, Canada with the goal to "modernize and improve agriculture, forestry and fisheries practices and ensure good nutrition for all".
In 1968, the F.A.O. started a "Money and Medals" program to help spread its message of the urgent need to increase food and agricultural production. Since this time, hundreds of different coins throughout the world have been issued to spread the message and has also created a unique world coin type set for collectors.
To date there have been more than 600 coins. F.A.O. coins come in all shapes, sizes, denominations, and compositions including gold.
I have found at least 8 countries that minted coins for F.A.O.'s Year of the Woman. There is a wide variety with some countries producing coins for circulation and others like this one that are more of a commemorative type coin.