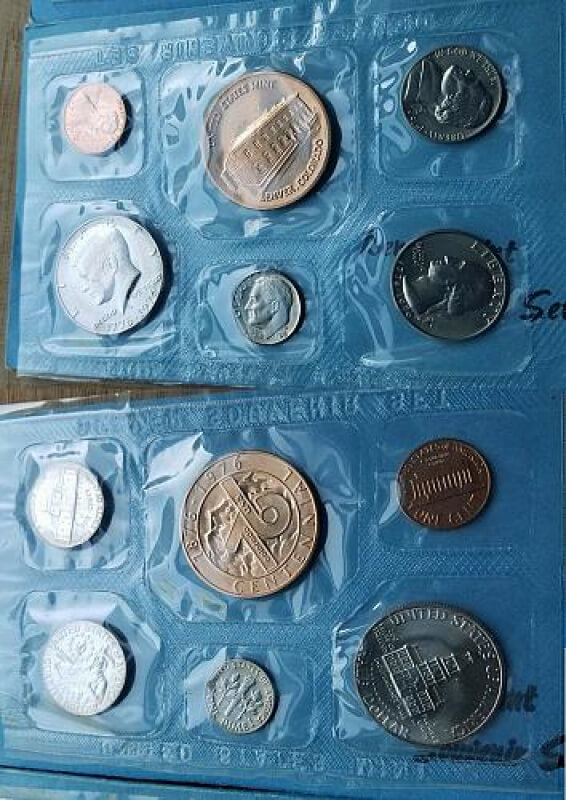 For sometime now, it has no longer been customary to call myself a coin collector, rather a hoarder of shiny round metal discs. On occasion even us seasoned hobbyists  find something  new when we thought otherwise. Case in point, the 1976 U.S. Bicentennial coinage. The subject of this week's blog.   Enjoy!


The designs for the three 1975-1976 coins (the quarter, the half and the dollar) encompassing the commemoration of America's 200th anniversary, until recently I had thought I held every product offered by the United States Mint. From the uncirculated mint set, to the silver and the various configurations they were made available.  For those unaware, the United States Mint issued what are called souvenir sets, available only from each branch mint through their respective gift shop. Each having a much larger, in between the half and Eisenhower in size, medallion representative of said mint. Issued from 1973 through 1998, these medallions replaced the dollar through 1981.  Being as I've had both years of these sets, Philadelphia and Denver, I discovered a two coin Denver set- having only the quarter and half but with a San Francisco medallion. Immediately my interest was piqued to say the least. First, since San Francisco did not strike circulating coinage-  which mint sets are representative of- they should not be any. So why, and especially  in a Denver set of which obviously should be a Denver medallion?  Being that it had no envelope, and the seller (EBAY) listing it as "unknown set", a quick search proved that it was an ANA set issued in 1976. So again, scrolling through EBAY, I quickly found several others with their accompanying  envelope. Of which all are slightly above what I feel a fair price, so for now it's without. Second, and why I really bought it, was the stunning tone both the quarter and medallion exhibit. I need to learn better photography!


In the quest of knowledge to the former, I also discovered the ANA three-coin set. Again, not knowing they ever existed.  Once more, Google showed that the 85th ANA convention was held in New York City, and this set includes the Philadelphia issues with medallion. Which seems proper. So to reiterate, why the two-coin with a San Francisco medallion?  I have yet to discover that bit of information. Perhaps one of you know?  Finally, the 1976 souvenir sets have a one year only Bicentennial themed design medallion where all others are identical. These in themselves are collectible within a small sub-group. 
Updated- With all of the interest, I felt the need to clarify what the Denver issued set looks like and made available to the general public only through their gift shop in Denver. This would be the image showing both obverse and reverse in the same shot.