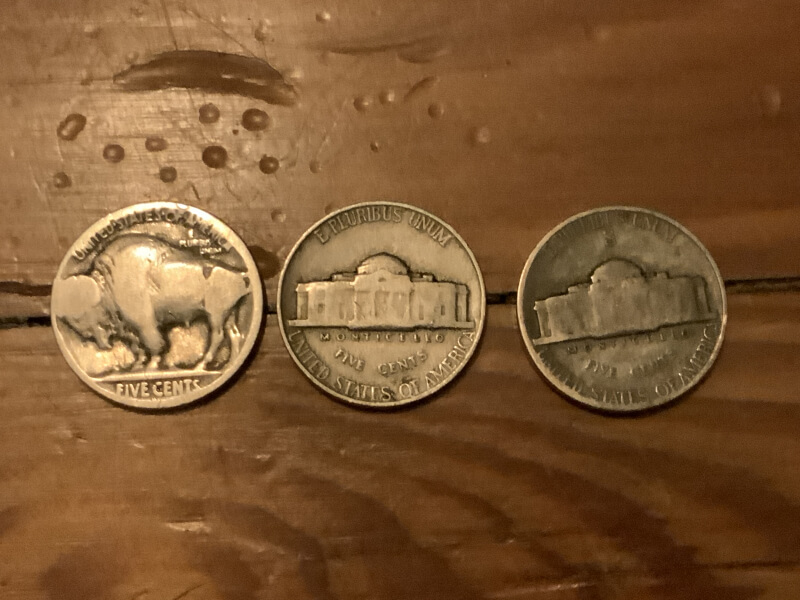 The Update We Have All Been Waiting For!-Update #4
Hello fellow YNs and YNH!

Boy, have I got a blog for you! We've got roll searching, coinstar, metal detecting, and a very epic beach to boot! Let's hop right into it!

First of all, coin roll hunting was OUT OF THIS WORLD this week. I searched $600 is dollar coins (I'm to lazy to do the math on this one), a little more than 100 nickel rolls, 10 penny rolls, 6 quarter rolls, and 2 Dime rolls. I get tired just typing it. In the dollar coins, I found 8 NIFC Sacagweas, a ton of upgrades for my presidential dollar set (I now have every circulating president in Philadelphia and Denver mint besides James Polk in Denver) and 13 NIFC president dollars. In the, "100 nickel rolls," highlights include two silver nickels (1942 scratched of mintmark, and 1942-S), and my first Buffalo nickel found roll searching! That takes my count of Buffalo nickels in my collection to three. In the cent rolls so far (haven't started searching for errors on these rolls, so I still have them), I found one 1920 wheat cent, which is the oldest coin I have found in rolls AND in circulation thus far. The quarter rolls have produced nothing yet, but I will keep you posted. Same thing with the dime rolls.

So, while I was at one of my banks, I checked their coin machine (basically Coinstar, except in is not brand name, and doesn't charge you for using it), and over the course of the week, picked up three coins: A 100 colones coin from Costa Rica (2007), a 5 euro cent, another Canadian dime. Pretty good for the past week.

Metal detecting is something I haven't really talked about in my blogs, but I had some cool finds at a beach, and can't wait to tell you about them. First of all, I metal detected my yard, and found a old toy car that used to come in those Cheerios boxes (YNH, be warned. It might bring back some memories). Then, my brother went to my backyard and detected there. 7 minutes later, he comes running in with a dirt incrusted Lincoln cent. After a little bit of cleaning, we found out it was a 1983. At at a beach by a lake, we found two dimes, two Lincoln cents, two rusted nails, and a gromit. I was packing up my detector and getting ready to hop in the cool water when a guy walked up to me. He said he had used his Garret AT Pro a few times on the lakefront, and even found a merc (Mercury dime). He wanted to know if I wanted to detect a little more with his detector. I was thrilled, because Garret AT Pros are the best on the market for coin hunting, so I said yes. A few minutes later, with his help, I found two more Lincoln cents (1986 and 2000-D). I thanked him for his help and time, and headed home. I will DEFINITELY be back (I really want a merc dime).

So, that's my update, a lot of information, so I hope it wasn't too long.

Keep collecting,
thatcoinguy.