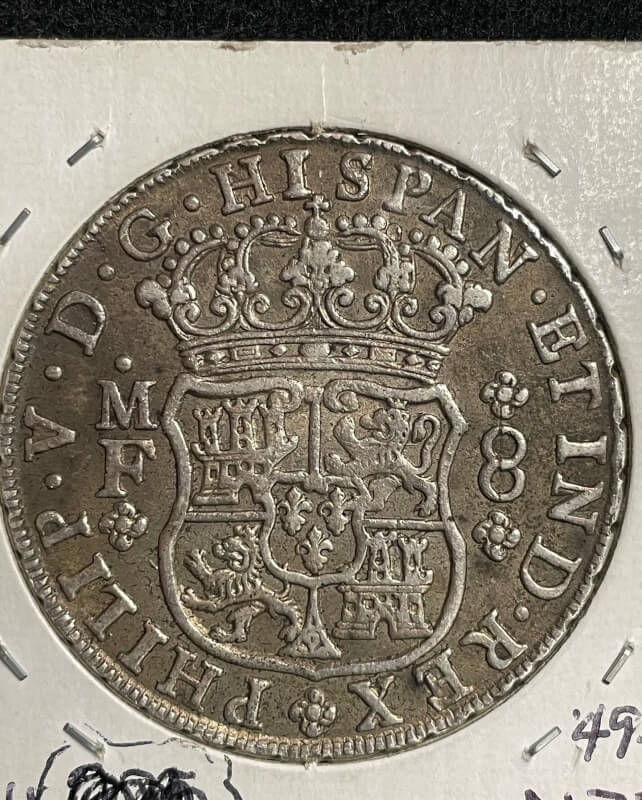 Twice a year, collectors from across Pennsylvania and neighboring states gather in the booming metropolis of Monroeville to attend the Pennsylvania Association of Numismatists (PAN) Coin Show.  The shows are always held in Late May and Late October and run for 3 days.   I had the great pleasure of attending on 21 May and I would like to tell you all about my experience.  You have already heard about my meeting Clifford Mishler of clock-signing fame but there is more, much more.
One thing I have learned over the years is if you do something, anything, with great confidence, people assume you know what you're doing.  With that strategy in mind, I started out my Saturday by striding past the guards checking credentials at the loading dock a full half hour before the show opened to the public, I had no dealer credential, I had no volunteer credential (although I fully intended to volunteer) but I had a fast stride and a friendly greeting as I walked past the guard.  Entering the main room at the Monroeville Convention Center, I noticed that most of the dealers were still settling in so I stopped by a couple of dealer tables manned by friends and exchanged a some light-hearted banter.  I then proceeded to the Exhibits area to let my friend Tom Corey know I was available to spell him whenever hunger or nature's call needed to be answered.  That was when I met Mr. Mishler, the subject of the preceding blog..  
It was kind of surprising to see a lot of empty dealer tables throughout the bourse, apparently a lot of dealers, maybe 20% had left after Friday's closing, It's a shame as the hall was pretty crowded after 11 AM.  I think the fact that a sports card show was in the adjacent hall might have added some synergy.  I might have gone over there but they were charging like $10 admission, and I was having none of that. 
So, what did I pick up for my personal collection?  My first purchase was a counter-stamped Peace Dollar commemorating the Camp David Peace Accords between Israel and Egypt during the Carter administration.  The backstory on this piece is very interesting and will be the subject of its own blog in the near future.  I also picked up a 1739 Pillar Dollar (8 Reales), three military payment certificates (MPC), the clock I had autographed, a GSA cased 1882CC Morgan and a giant Batman silver 5 ounce from Barbados.  I honestly think I overpaid for the Batman piece, but I love the Batman and the guy who sold it to me was a born salesman, I did talk him down $200 on the price so my overpayment was somewhat mitigated. 
After all this buying, I set up the 50 auction lots for the KidZone auction, manned the KidZone booth for a bit while the couple charged with manning it took a break, and then served as auction runner while Ben Franklin cosplayer Patrick McBride conducted the auction.  All in all a fun but somewhat exhausting   Did any of YOU attend the Spring PAN show????